If you're planning to install new siding on your home, whether it be because your old siding is damaged or you just want to boost your home's curb appeal with home improvement things, you'll first want to consider some things before going through with actually installing new siding in Downriver Michigan on your home. Your home's siding does a lot more than just look good, while it does boost your home's curb appeal, it also protects your home and makes it more energy efficient, these things are important to help cut energy bills down and keep your home properly insulated.
3 Things You'll Want To Consider Before Having New Siding Installed in Downriver Michigan
There's some things you'll need to consider before making the ultimate decision of getting new siding for your home. Ranging from the contractor that you select to install your new siding down to the durability of that new siding, everything needs to be calculated for. That's why we're going to help you, by letting you know the things you'll want to consider before having new siding installed on your home, so let's get started.
All Siding Contractors Aren't Professionals
When we say that all siding contractors aren't professionals, what we really mean is there's professionals out there that will properly install your home's new siding, then there's siding contractors that are either out to scam you completely for your money or they'll do a shoddy job on installing your new siding.
Siding is made to be durable, which means it'll last over a decade depending on the siding, however if you end up hiring a siding contractor that doesn't install your new siding properly then you could find problems occurring regularly. This can lead to your new siding needing to be repaired over and over again, or even being compromised, forcing you to replace it again, which can get pretty expensive. Only hire professional siding contractors that have the skills and experience needed to install your new siding.
Pick A Siding Material That's Best For You
Most aspects of your home such as your roof and gutters need regular maintenance to stay healthy and protective, however keeping up with the maintenance can get either tiring or dreadful at times, even though it has to be done so that they won't fail prematurely. With this being said, if you find that you don't like doing maintenance then you should consider picking a siding material that's low maintenance. Siding materials such as vinyl, fiber-cement, and steel siding all have low maintenance requirements, unlike wood siding which requires almost extreme amounts of maintenance to stay healthy.
Vinyl and fiber-cement siding rarely requires any maintenance, the only thing really required is a cleaning once or twice a year, just to get any dirt and grime buildup off of them. Metal is also a good option if you're looking for a siding that doesn't require much maintenance other than a cleaning once or twice a year and it's even capable of preventing insects from coming through it and into your home.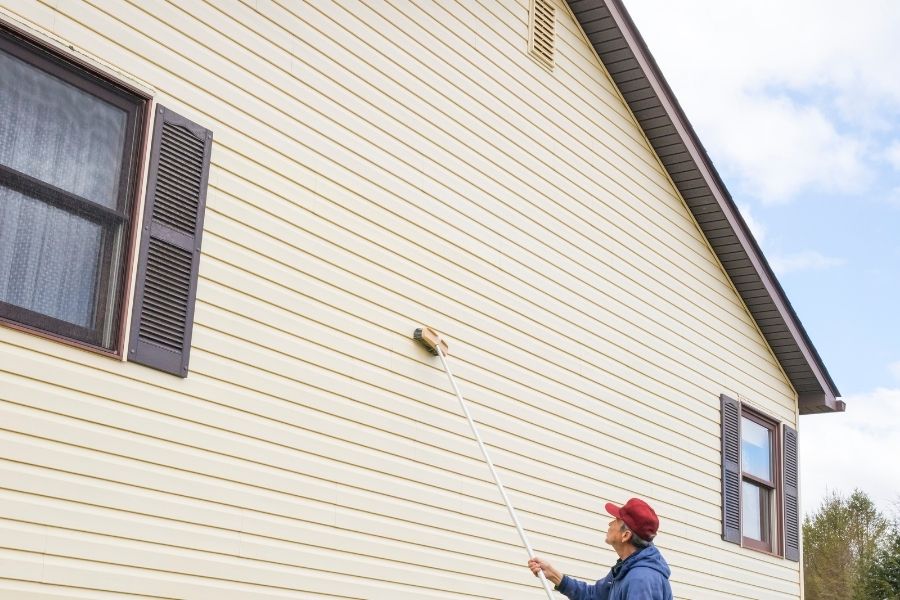 Pick A Siding Material That Best Suits Your Home
There's actually two things to consider here, the first being your curb appeal. You'll want to find a siding material that best suits your home and boosts your curb appeal, not every siding will look that great on your home's exterior, that's why it's important to figure out which one looks the best and will make your home aesthetically pleasing to look at in the end.
The second thing is the architectural structure of your home, finding a siding material that fits that will help make your home's curb appeal rise. There's many siding options with many versatile options, so picking a siding option may seem stressful, but just keep in mind what exactly you want from the end result and you'll be able to achieve it easily.
So there you have it, the 3 things you'll want to consider before having your new siding installed on your home. Take these tips into account before making that final decision, as these tips are crucial for keeping your home beautiful and long lasting, make sure that you do your research and only hire professional siding experts that have years of reputable experience. Make sure you also talk with a qualified contractor such as All Point Construction as well. Call them today at (734) 407-7110 for a free quote and consultation.