When choosing the best roofing material for your home, it can be a frustrating experience. There are so many choices on the market today which make it difficult to decide. Especially if you're not that knowledgeable on the different types of roofing materials available on the market and what their pros and cons are. If you're looking for a new roofing material for your home, then make sure you consider asphalt shingles in Ypsilanti Michigan. There's a reason why asphalt shingles are one of the most popular roofing materials in America right now, with over 75% of Americans using this roofing material for their homes roof.
5 Reasons Why You Should Consider Getting Asphalt Shingles in Ypsilanti Michigan
It can be frustrating searching and adding up the pros of each roofing material available on the market, and it can certainly stress a homeowner out with the amount of pros that each material has. But today we'll go over why asphalt shingles may be the best roofing material fit for your home. But of course, every roofing materials pros can be altered with improper installations, so if you decide to go with asphalt shingles for your homes roof, then be sure you're hiring a professional roofing company to properly install them. With that being said, we'll go over the top 5 reasons why you should consider asphalt shingles for the roof of your home.
Asphalt Shingles Are Low-Cost
One of the most popular things about asphalt shingles that typically grabs the eye of homeowners is its price, asphalt shingles is one of the cheaper roofing materials out there. Of course the old saying, "you get what you pay for" is typically true, we don't agree that asphalt shingles play into that saying whatsoever. With the low cost of asphalt shingles, you still get a great deal of amazing pros that will certainly make you happy every day.
They Aren't Just Plain
Homeowners love making their house stand out and want their home to be aesthetically pleasing to look at. When some homeowners think of asphalt shingles, they think about plain black shingles that've been used for decades, but as decades pass, things become better and better and asphalt shingles have definitely gotten better. Asphalt shingles come in a variety of different styles and colors, allowing you to be creative and give your home its own personality to stand out and boost its curb appeal greatly, so don't believe that you're limited to plain old asphalt shingles because that's definitely not the case.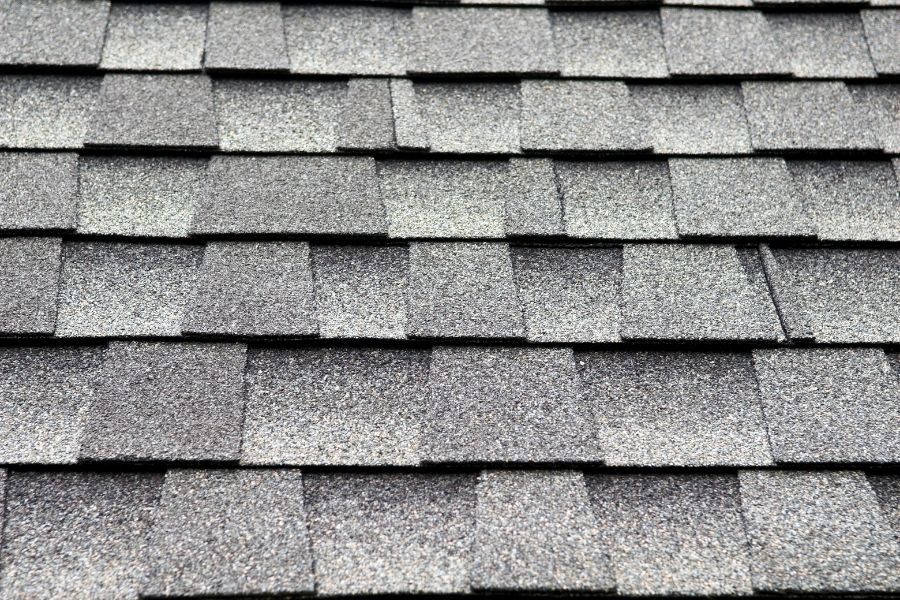 The More Durable Than You Think
Durability is often something homeowners look at the most, obviously homeowners want to protect their home in every way possible and asphalt shingles can certainly help protect your home. Asphalt shingles are resistant to leaks if they're correctly installed. This is great for homes who suffer from lots of rough weather, rest assure your home will be protected by the asphalt shingles.
Asphalt Shingles Have A Long Lifespan
Asphalt shingles don't have the lifespan of other expensive roofing materials such as slate, metal, etc. but for the price point of asphalt shingles, the lifespan beats most other materials, with a long lifespan of 20 to 30 years, and even longer if the asphalt shingles are properly maintained and taken care of, you could find your roof lasting well over 30 years.
Easy To Install
Since asphalt shingles come in strips and are lightweight, they're pretty easy to install. This doesn't mean you should try installing them yourself to save some money because with improper installation of asphalt shingles, you could find yourself in some major and constant problems happening to your roof, so hiring a professional roofing company to have your asphalt shingles installed with prevent any problems from occurring straight after they're installed on your home.
There's lots of pros with asphalt shingles, so many to discuss. But we highly recommend asphalt shingles for plenty of reasons listed above, these reasons are why most Americans have asphalt shingle roofs on their homes. The low costing, durability, and lifespan all together typically lets homeowners know why they're so broadly used on roofs of beautiful homes, so don't think just because they're "cheap" means they're not good, because that is far from the truth. Asphalt shingles can make your home feel safe and protected all year round, so don't wait on making the best decision when asphalt shingles could be that.
Before you get a new roof installed on your home be sure to talk with a roofing expert. At Ypsilanti Roofing Company they offer full service roofing services including roof repairs and replacement. Call them today at (734) 291-0165 for a free quote.