Whether you're interested in creating your dream home, or you see yourself selling your home sometime in the near future, here are seven home improvement projects for Michigan homeowners that you can do to increase your home's value.
7 Home Improvement Projects in Michigan That Increase Your Home's Value
With spring right around the corner many homeowners are thinking about home improvements. There are many projects that you can take on yourself and can certainly turn out great and for larger projects be sure to hire a qualified home improvement contractor in Michigan. Here are some projects you can consider: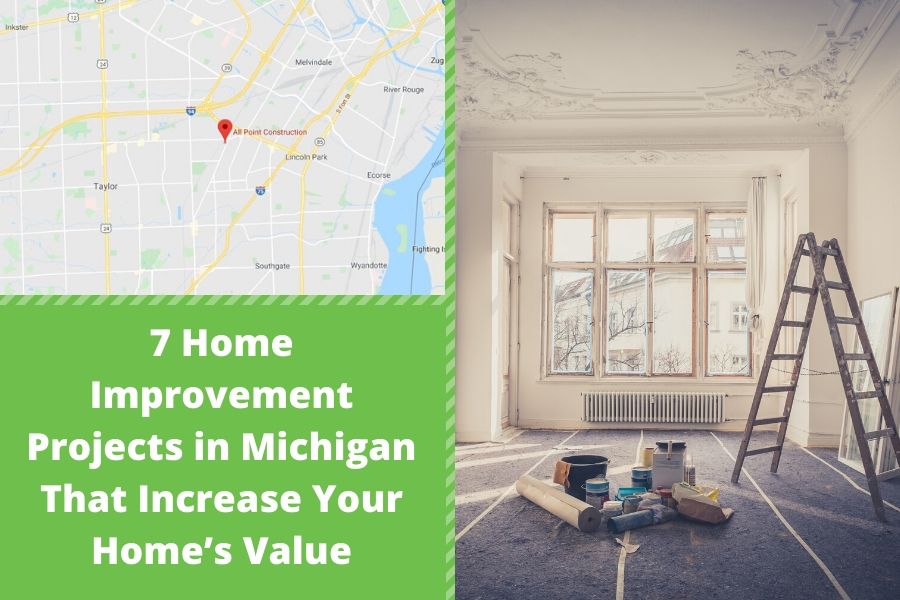 Landscaping
It's no secret that homeowners and prospective buyers want the area around their home, specifically the front yard, to look nice. Landscaping can include everything from simple trimming and upkeep to completely upgrading the area of your home with a few bushes, hedges, and other flora and fauna arrangements.
Landscaping is a great home improvement project because it enables homeowners with various budgets to participate. For example, your home's exterior might be completely changed with a simple lawn trimming and cleaning, which typically doesn't cost a ton of money. On the other hand, if you want to completely upgrade your home, you can spend a ton of money elevating your home's landscape.
Energy Efficiency
Energy efficiency is one of the biggest perks a home could have. There are a few home improvement projects you should do in order to truly make your home energy efficient. That being said, this is a great option for homeowners who want a project that they can work on and achieve over time.
One of the easiest ways to begin ensuring your home is energy efficient is to upgrade your ceiling fans. Not only should your ceiling fans have design appeal, but they should also be highly functional. After all, ceiling fans help cool your home at a relatively affordable price. Then, make sure all your windows and doors are equipped with energy efficient technology that will ensure no outside air penetrates your home unless you have the window or door open. This will ensure your utility bills stay regulated. For more information about making your home energy efficient, be sure to consult your local contractor.
Small Renovations
Most homeowners are surprised to learn that small renovations in crucial access points in your home typically increase your home's value quite a bit. Elevating and upgrading your bathrooms, kitchen, and closets are relatively small home improvement projects that can be done with a small budget and little amount of time. If you're considering one of doing one of these home improvements, consider consulting a contractor.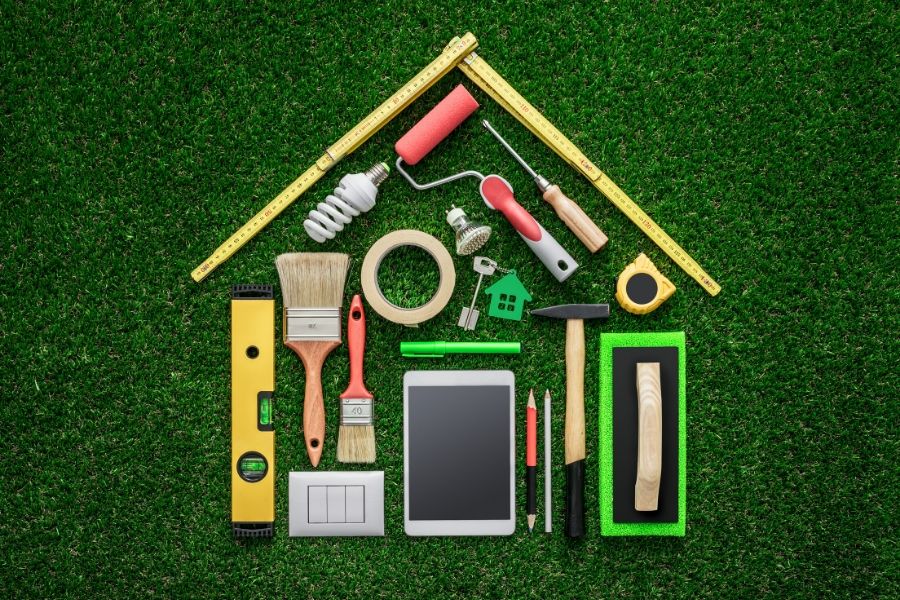 Flooring Replacement
Flooring can completely change a room. That being said, one of the easiest, yet most important home improvement projects is replacing your flooring. While carpet can add coziness and comfort to a room, it's a little outdated to have throughout your entire home. Nowadays, homeowners are even choosing to completely forgo carpet altogether. Instead, wood floors are all the rave. While real wood can be expensive to install and maintain, there are a variety of other materials that are cheaper and easier to maintain, but look like wood.
Outdoor Spaces
If you live in a rural area, you should take advantage of all the space you have and consider creating a welcoming outdoor space that your family and friends can utilize. Home improvement outdoor space projects include adding a deck, installing a pool, or any other structure in your backyard that is functional.
Upgrade Appliances
Another relatively quick and easy home improvement project that increases your home's value is upgrading your appliances. Not only will this help your home be more functional, but it will also bring a modern design appeal to your home. After all, who doesn't love new and shiny appliances?
Expand Square Footage
Lastly, if you truly want to devote some time and money to a home improvement project that will increase your home's value, then consider expanding your home. Add another living room, bedroom, or simply expand the current perimeters in your home. Not only will this provide you with more space, but it's a surefire way to drive up your home's value because more space typically greatly increases the value of your home.
Get a free estimate today on your home improvement project by calling All Point Construction at 734-407-7110. They are fully licensed and insured and serve the southeastern Michigan area. They can also help with financing the home improvement project.