For home owners there is always maintenance and areas to check around the home to make sure it is performing as it should. One part of the home that may not be checked as regularly however is the roof of your home. And, the roof of your home is always at odds against the weather and always exposed to even the most severe storms that we have here in Michigan. One way to keep your roof performing the way it should is by regularly getting a roof inspection in Ann Arbor Michigan. A roof inspection can help to identify problems on the roof that need to be addressed. Even during colder winter months when the snow is falling, it's still really important.
Areas That Are Checked During a Winter Roof Inspection in Ann Arbor Michigan
Getting your roof ready for the weather threats that will almost certainly be present during the winter only takes a bit of preplanning. Take a walk around your home looking for signs of problems. It's best to do this when there is no snow on the roof so you can see the roof in it's entirety. Also, this inspection by a home owner should be done from the ground level. During winter when ice and snow are on the roof the risk of falling goes up significantly and it can be very dangerous if you fall.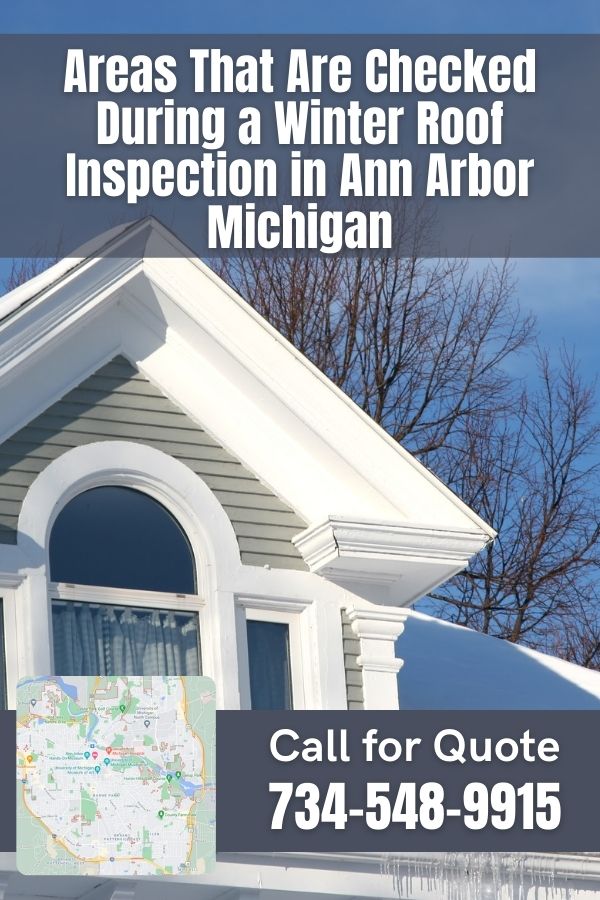 As a home owner you should be able to see problems on the roof such as missing shingles or algae growth. But some areas will require a closer inspection. Sometimes you may be able to use binoculars or use a drone to inspect areas of the roof that are not in view from the ground. If you notice any types of problems then you'll want to call a professional roofing company for a more comprehensive roof inspection on your home. An annual roof inspection is always recommended but if there is a problem then be sure to call a roofer right away for roof repair service on your home. With that being said, here are some areas that reputable roofing company will check during a roof inspection:
Missing or Broken Shingles
During times when there is high winds the shingles on your home can be damaged. Other ways the shingles can be damaged is by hailstones, ice, snow, and even wildlife. You may even have a tree branch come crashing down into your roof which can lead to a roof leak. Either way the final result for roof damage will likely be that the roof shingles are broken in some way. Some may even be missing from the roof entirely. When that occurs making sure these shingles are replaced quickly is important. Missing shingles are fairly obvious to spot even from the ground and are usually the most common sign there is a problem on the roof that needs to be addressed.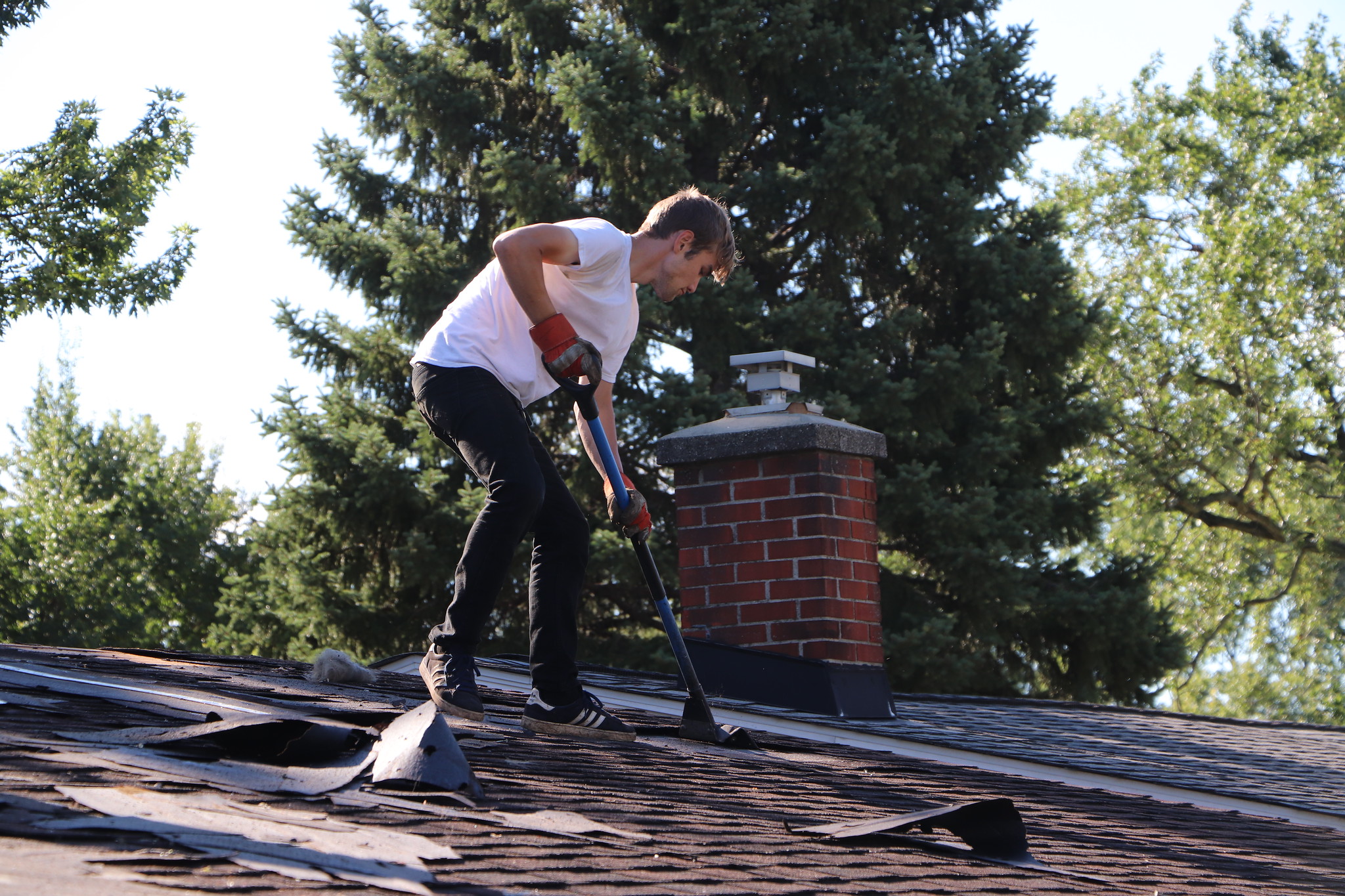 Other Roof Penetrations
When there are other components that penetrate the roof there is also potential for that area to leak. These roof penetrations can be a number of items including plumbing pipes, electrical conduit piping, chimneys, skylights, and more. Practically anything that penetrates the surface of the roof has the potential to leak and should be checked. Many times the roofing contractor will look for problems at these penetrations which can include cracking sealant, broken seals, or rubber gaskets which can become cracked over time. Usually these problems occur more during winter as the seals can shrink and lead to a roof leak. But they are actually can occur at any time during any type of storm or other weather event.
Getting a Professional Roof Inspection
A professional roof inspection can also tell you about the overall condition of your home's roof. This can include things like the age of the roof as well as any areas that need to be addressed such as trimming back trees or other problems. A professional roof inspection can also be a great way to make sure your roof is in good shape if you want to sell your home soon. Be sure to call the experts at A2 Roofing at 734-548-9915 for a professional roof inspection on your Ann Arbor Michigan home.