Roofs are incredibly durable and can handle most of what nature throws at it. But when something does go wrong with your roofing in Lincoln Park Michigan, it can very quickly become worse and require more serious intervention. If you are having trouble deciding whether repairing or replacing your roof is the right option, and you don't want to waste any more of that vital time, there are some ways to make the decision easier.
Choosing Between Roof Repairs and Roof Replacement in Lincoln Park Michigan
One thing we do want to mention in this article is that roofing is not a do it yourself project. Going on to your roof may seem easy but it's very dangerous and if there are already problems on the roof you may actually make them worse. Not to mention you can fall from the roof and injure yourself. When you need roof repairs or replacement it's always best to use a fully licensed and qualified roofing contractor. They will have experienced roofers with proper tools and safety equipment to do the job right.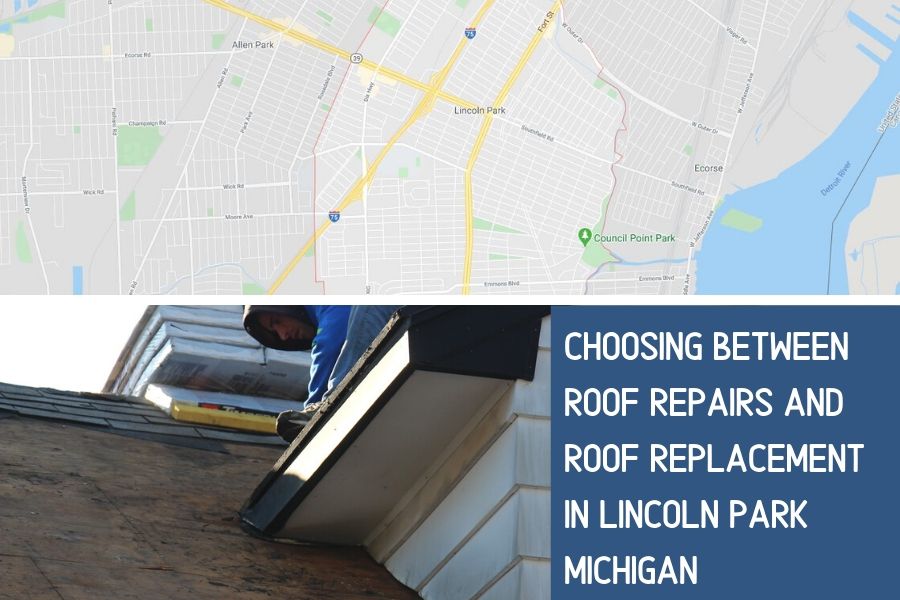 Here are some things you should consider for roof repairs or roof replacement on your home:
Age of Your Roof
Roofs are designed to last between 10 to 30 years until they will need to be replaced. If your roof is over 20 years old, you will need to look more at replacement to save you money on more frequent repairs as the materials continue to age. If your roof is still pretty new, or under 15 years old, you should look more at repairs to fix your roof's problems. As the roof gets older it will start to become damaged more easily. This damage usually occurs during storms or severe weather.
Increased Problems
If you have noticed that there are more issues with your roof than in past years, this is a good indication of an underlying problem that is not being resolved. To continue repairs can be a waste of money if you are not able to fully address the issue that continues to create problems. A roof replacement will remove the old roof and the problem existing with it, allowing you to get a completely fresh start.
Unaddressed Problems
Roof damage escalates very quickly, making it easy to see damage spreading to other parts of your roof, attic and home. If you catch the damage early on, repairing it may be simple and without any further issue. But if you pass over damage, or put off addressing it, you can see much more damage that may be more difficult to repair. When the damage has gone on too long, you will need to replace your roof to make sure you fully take care of everything.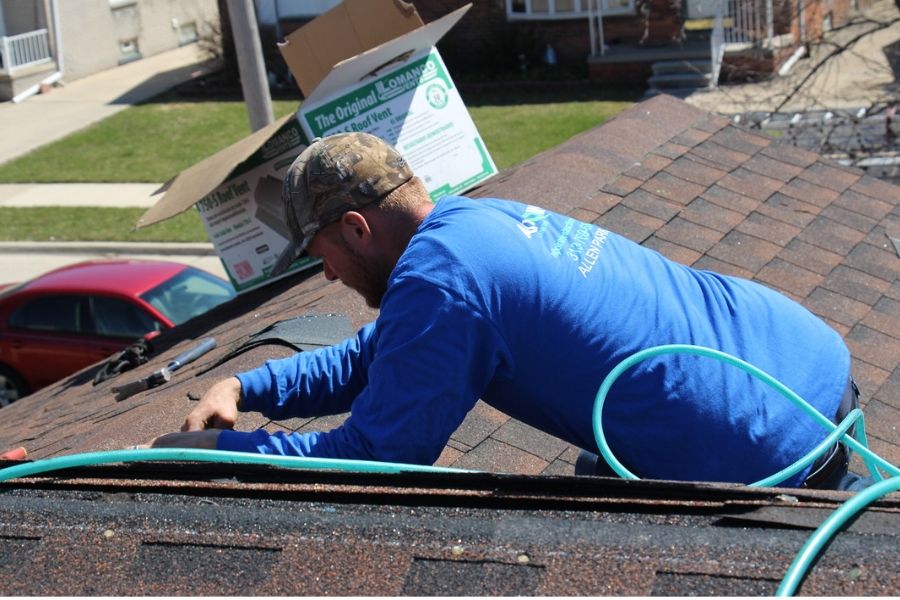 Cost
The cost of the roofing job will also impact whether you go with a roof repair or a full roof replacement on your home. You are looking at a few thousand dollars for your basic roof replacement, with the price increasing depending on your material choices. But if your repairs are coming close to the cost of a basic replacement, it is important to go ahead and go with a replacement.
Selling Plans
For anyone planning on living in their homes for many years to come, you will see the full financial benefit of a roof replacement. But if you only plan to live in your home for a few more years, it may seem better to save the money and just do repairs to hold you over. However, you can see a large return on your investment if you do have a new roof, and your home will be more desirable to potential buyers.
Curb Appeal
If you want to make your home look more aesthetically pleasing, repairs may not be enough to cover it. You really need to look at your roof as a whole, rather than just the damaged part and see if a patch job is going to be enough to impact the overall appearance of your roof.
Talk With a Qualified Roofing Contractor
While understanding your roof and the problems which may be associated with it are important, it's also important to get the opinion of local qualified contractors. Call Downriver Roofers today at (734) 548-9919 for a free roof inspection on your home. They will discuss options with you an what they find. They can also provide pricing quotes for any roofing services that are needed.