Homeowners tend to spend a lot on repair and replacement cost yearly due to their home's roof having problems that occur without any given notice, while this is just something that happens, it can also be prevented a lot of the time. Preventing damages from happening to your roof by preventative maintenance is the best way to go about saving money and the life of your home's roof in South Lyon Michigan, so by keeping up with the roof of your home, you can preserve it's life to ensure it reaches the end of its lifespan. If you're curious about the ways you can go about preventing damages from happening to your home's roof, then continue reading and you'll begin to see why many homeowners are doing preventative maintenance.
Common Tips To Prevent Damage From Happening To Your Roof in South Lyon Michigan
When it comes to preventative maintenance, there's plenty of reasons why homeowners will opt to do it. It can save you a lot of time, hassle, and money in the long run. Preventative maintenance is basically keeping up with the maintenance needed from the roof of your house to ensure there's no damages that's being spreaded or completely preventing damage from even happening in the first place, this is a great way to prolong the lifespan of your home's roof while also keeping it in the best possible shape for the years to come. While preventative maintenance should be something everyone is doing, it can seem dreadful at first. But, if you follow these common tips below, you'll be able to prevent a lot of damages from happening to your roof.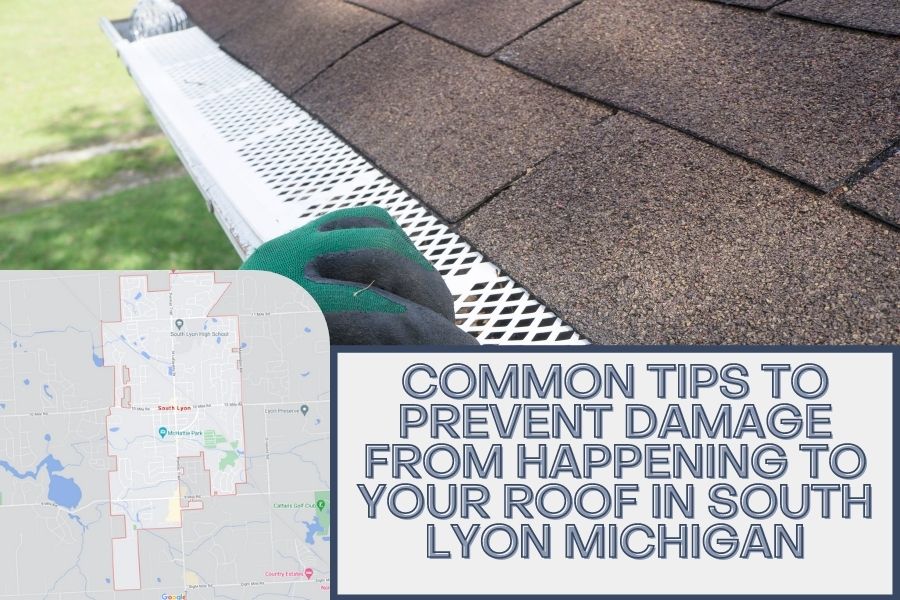 Having A Roof Inspection Done
The absolute best way to prevent damages from becoming worse or happening at all is by having your home's roof inspected, while self inspections can be effective, it may be a great idea to have a professional inspection done by a licensed roofing contractor instead. As they have the experience and skills needed to seek out problems that many homeowners may overlook. If there's any problems found, you have the opportunity to have them repaired before they begin to worsen, thus saving you money and a headache in the future.
Inspecting Your Roof's Flashing
While many homeowners tend to overlook the importance of their roof's flashing, it's always a good idea to inspect it to ensure there's no issues happening. Flashing serves as a barrier to ensure water doesn't seep into your home by the cracks and crevices left from things on your roof such as your pipe drains, ventilations, and skylights. Inspect your roof's flashing to ensure no sealant is cracked, no rust has begun to appear, and that the flashing itself is still intact.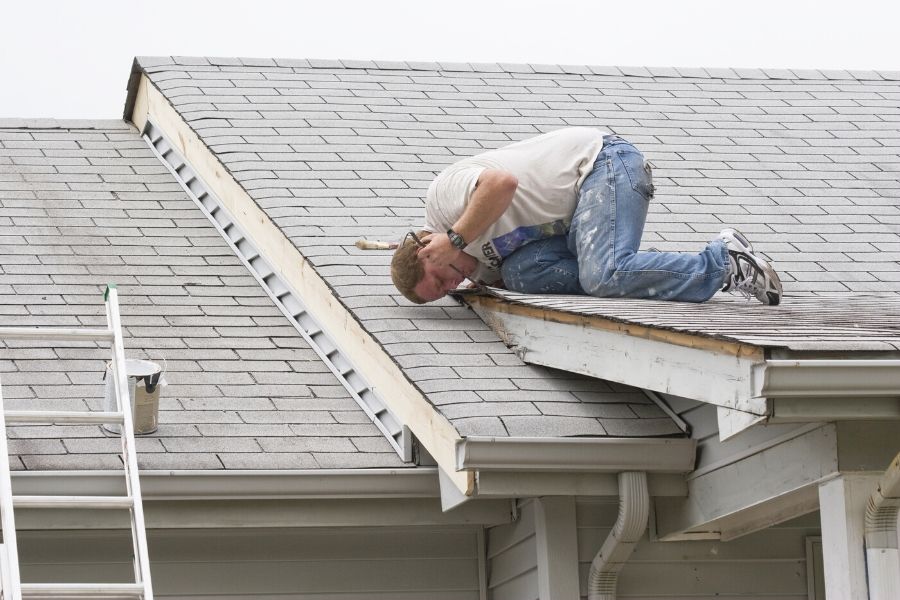 Clear Off Debris From Your Roof
Whenever you live in an area where trees are present, you could find your roof having debris on it. While it could appear to not be much of a problem, it can definitely turn into one. When debris is left in piles on the roof of your house, water can begin soaking into leaves and twigs, which could result in water damage to your home's roof and to the shingles. Since it can be dangerous to climb on top of your roof and begin walking around to clear off the debris, you might benefit more by hiring a professional who can do it instead.
Clean Your Clogged Gutters
Gutters can definitely cause trouble with your home's roof when they're clogged, by allowing water to sit still on your roof, it can be a potential roof leak waiting to happen in the future. It can also cause various amounts of damage to your home's siding and foundation as well, so if your gutters are clogged up, be sure to clear them out.
Repair Your Shingles
Shingles are crucial to a roof, if you've got issues with your shingles, be sure to have them repaired. If they appear to be broken or cracked, they can cause damages such as roof leaks and pest infestations.
It's important to keep up with your home's roof and to do preventative maintenance, the effectiveness of it definitely out rules the dreadful task of keeping up with all of the small things, however in the end it's completely worth it as you'll find that the roof of your house is in the best condition possible. Be sure to call Livingston Roof Pros today at (517) 940-8770 for roofing services in South Lyon Michigan.