It's very easy for a construction of a new roof in Dearborn Michigan to not go as planned. There could be a lot of barriers that prohibit some things, like price and quality of materials used. A home is a person's biggest asset, and usually their biggest investment so it's important to make sure construction of a roof goes smoothly and its done in a very precise and high quality fashion. Here are our four things to look out for when undergoing the process of constructing a new roof.
Four Things to Not Do When Planning For a New Roof in Dearborn Michigan
Failure to sign a contract with your contractor could be asking for some trouble. A contract with a roofing contractor is a legal document protecting yourself if something were to ever go wrong. This legal document will hold its own weight in the court of law if both parties agreed to sign the contract. This contract will prove its own weight and prove its own value if your home ever gets damaged by the contractor's mishandling or if your new roof is completed and you dislike the work that was done. A contract will help you and your contractor when it comes to communication, understanding the project and task at hand, and to avoid ambiguity.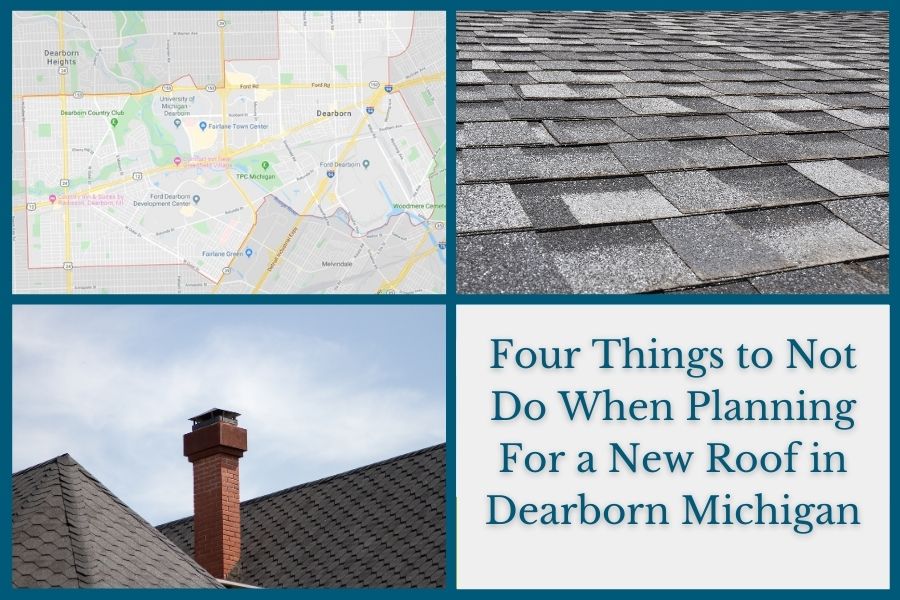 You have never heard of your contractor
Working with a new contractor that you have no prior experience working with could be a daunting thing to allow to happen. Make sure to conduct the proper research beforehand to make sure the contractor you are working with to install your new roof has any prior work history or a portfolio of past projects they have completed. Conducting your own research about who you are working with will pay off down the road, as it will give you validation and credentials to what type of character the person you are working with is. This will prevent any scammers and anybody who does not provide quality work.
Make sure to get an estimate beforehand
Failure to get an estimate before any work is even started on your roof is asking for trouble. An estimate is an estimation on how much the project will cost all together in its entirety. A good estimation will define how much of the cost is going towards things like materials, labor costs, and any other things that may possibly be seen as a cost. This also helps in making sure the price doesn't increase later down the road and will offer any sort of proof that you may need if the contractor breaks his contract and you need to provide evidence in the court of law. An estimation will ensure your new roof project will stay on budget and will allow for you to discuss the materials that are going to be used.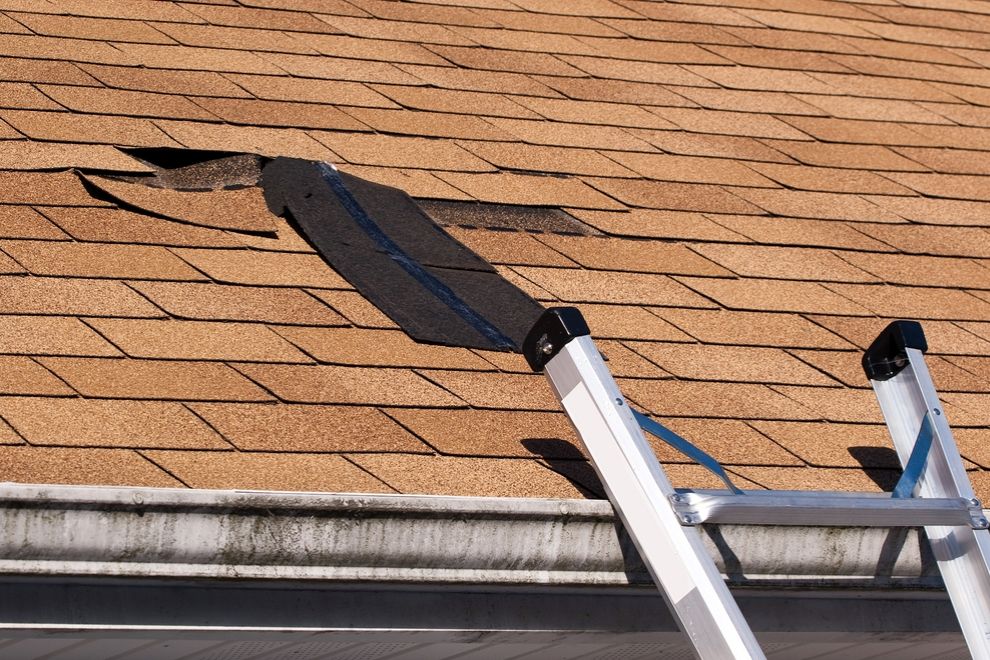 Thinking about the price first
A new roof isn't something that is cheap, and your expectations of a new roof that is completed for very cheap shouldn't be that high. A roof is the last thing you would want to cheap out on, as your home is an asset and an investment. Allow for a new roof that has been low on cost isn't going to provide any benefits when it comes to protecting your home from the elements. A new roof should be something that is going to last for years down the road, and protects your home from things like water, storms, hurricanes, and debris. Property damage and water damage are very expensive to repair, and some damage could even cost more than the price you paid to install a new roof on top of your home.
Conclusion
It's clear that a new roof is a very important aspect and asset to your home. It adds protection to any possible damage that might occur and could improve the looks of your home. Watching out for the early warning signs of a bad contractor by conducting your own research about who the person you are working with is, and make sure to get any estimations before any work is done. When the two parties sign a contract, an estimation will help out tremendously if the work completed is something you dislike, and you need to go into a court of law to come to an agreement about what should be done. Keep these tips in minds, and you should have no problems when planning for a new roof. To get a quote on your new roof be sure to call Roofing Dearborn at (313) 209-6350 and get a free quote on your new roof. They can also help with financing for the new roof.