When a roof leak develops on your home there's not much time to research roofing companies to see who is the best fit for the job. Fortunately, there are some tips that you can follow which can help to ensure you get a good roofer in Canton Michigan to make repairs to your roof or replace the entire roof. We'll take a look at some of the things you should consider when you need to hire a roofer for your home.
How to Hire a Roofer in Canton Michigan to Get the Best Outcome for Your Project
One of the biggest problems when you need to hire a roofer for your home is that it's not something that is done often. Since most roofing materials last at least 15 years the chances of you needing a roofer is pretty slim. Of course, there are always outliers that can happen such as severe storms or fallen branches from trees but overall it's just not something that you need. In fact, there are many roofing materials that can last for more than 35 years.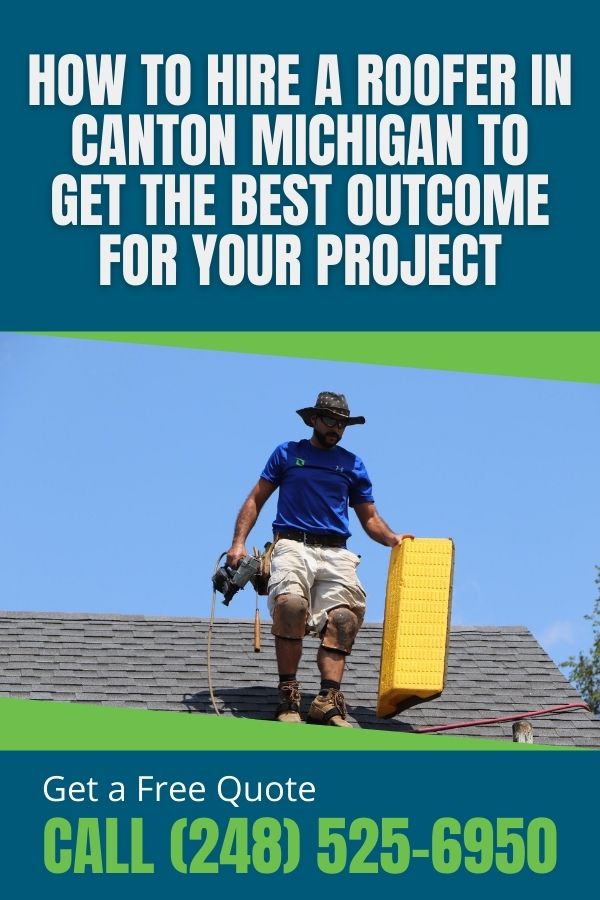 What Services Do You Need?
There are many different roofing companies that can specialize in different roofing projects. While others are more of a jack of all trades sort of company. If you have a unique roofing type such as clay tiles, then you'll want to hire a roofing contractor who specializes in that type of roofing. Since the majority of homes in the Michigan area have asphalt shingles installed, most roofing companies focus on this roofing materials. Alternatively, if you need gutter repairs it may be best to hire a contractor who offers that service.
Do You Need Emergency Roofing Service?
Problems can occur with your roof at any time and it's usually happens at the worst possible time. If you need help with your roof during nights or weekends you'll need to hire a roofing contractor that offers emergency roofing service. Usually during emergency roof repairs a protective barrier or tarp is placed on the roof until the roof can be repaired as it should. Emergency roof tarping usually occurs during storms and once the storm has passed, a roof repair or replacement is done.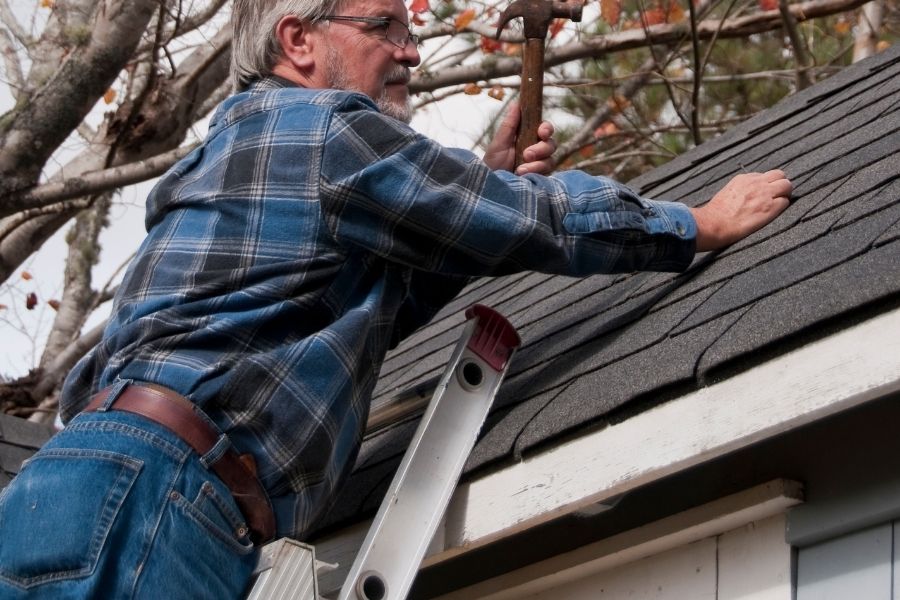 Is the Roofer Properly Licensed and Insured?
Another issue you may have is that the roofer is not properly licensed and insured. Make sure that the roof contractor that you hire for your project has insurance in case accidents happen and has properly licensed which can later affect the sale of your home if you are planning on selling the home soon.
Why Not Do It Yourself?
While it may seem like a good idea to go on your roof and make the roof repairs yourself, it's never a good idea. Most roofers have years of experience that helps them make the roof repairs that are needed and ones that will last. While you may find information on how to repair the roof there are always things that may come into play later. This is the main reason why you need an experienced roofer from this area so they understand what may happen later with your roof. Not to mention, doing any type of roofing work is very dangerous and you can fall from the roof and become injured.
Do They Offer a Roofing Contract for the Project?
Whenever you have work done on your home by a roofing company make sure you get a copy of the roofing contract which has all the details about the project. If your roofing contractor doesn't offer a roof contract for the project, it may be time to find a different company.
Do They Offer Precise and Clear Estimates?
One thing that you certainly want to know when you need to hire a roofer in Canton Michigan is how do they handle estimates. Many roofing contractors will give you a very ballpark figure for the entire project that can not only be confusing but usually doesn't include everything you need. When you get a quote from a roofing contractor make sure it's clear and precise and includes everything you want from your roofing project. One of the best roofers in Canton Michigan is Twelve Oaks Roofing. Call them today at (248) 525-6950 for a free estimate that is clear and precise.