If you're wondering whether your home is worth investing in a new roof, the answer is yes. While a new roof in Plymouth Michigan can be a large project and can seem like a sizable expense at the moment, this investment increases the value of your home and can lead to a higher selling cost once you are in the market to sell your house. You will improve the real estate integrity and your overall property value on your home with a new roof. Here is how.
Increase Your Home Value with a New Roof in Plymouth Michigan
There are several ways a new roof can help your home's value. If you're planning on selling your home getting a new roof is a great selling point. Since most roofs now last more than 15 years, prospective buyers will know that they don't need to worry about the roof for some time. Also when a buyer sees a home they like, they can get a home inspection to determine just what shape the home is in. Having a new roof ensures that it's not included on the report which can help with value.
If you're just wanting to add value to your home without selling the home, getting a new roof installed can also help. A new roof is a great way to increase the curb appeal of your home. It can also help to decrease your insurance premiums as well as long as the roof was installed by a qualified roofing contractor. Not only that, but a new roof could mean that you don't need to worry about the roof for many years. Here are some things you should consider when getting a new roof which will have an impact on the value of your home: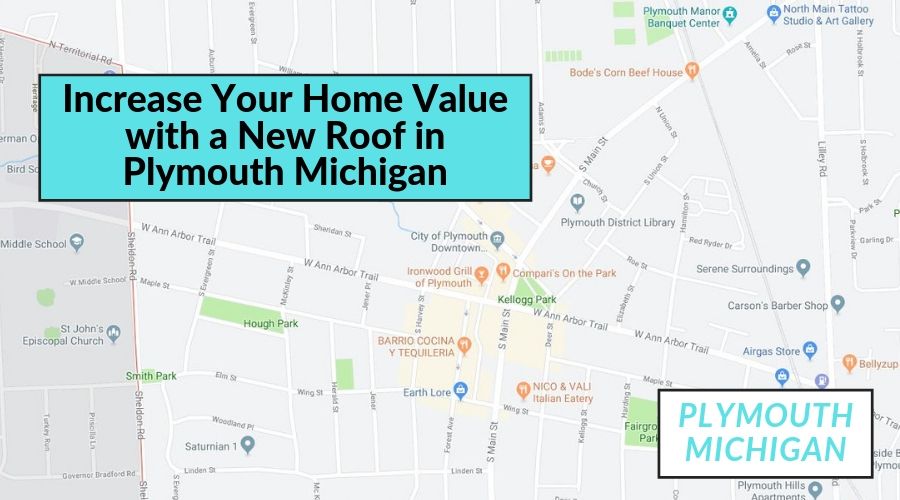 Warranty – A new roof brings with it a brand new warranty, protecting the longevity of your roof. This could even last as long as 50 years! There are all sorts of factors that can affect your roof's integrity and different warranties protect various parts of this, but a whole new roof can be protected for decades with a new warranty, making your home appealing to buyers.
Energy Efficiency – Newer roofing materials come with more and more options to include energy efficiency. Everyone is looking to reduce their energy costs and to make a better environmental impact in the process. As a newer more efficient roof, your roof now becomes a big selling point for new buyers who know how big of a difference a great roof can be.
Better Aesthetics – A worn and tired roof really shows in the neighborhood. With a new roof, your home will look nearly brand new! A new roof really does a lot for the aesthetics and curb appeal of a home, so this alone will make buyers happy to see. Factor in all the different and new styles you can have and you can really dress up your home.
Will Pass Inspections – When you replace your roof, you ensure that there are no issues in your roof structure and construction. This means that there is no doubt that your roof will pass inspection when it comes to that point of the sale. You will not have to worry and stress over numbers to meet your buyer in the middle if there is no worry about the roof passing!
Worth It! – Your home's value will increase with any improvement you put into it. You've invested money into your home, making it worth that much more. A new roof is a big investment, greatly increasing the value of your house and almost promising to return the investment when you sell.
Call a qualified roofing contractor in Plymouth Michigan today to explore your new roof options so that you can make the leap to increase the value of your home. A licensed and experienced roof contractor will be able to guide you and lead you to choose what is best for your home and budget. Home Pros Plymouth offers roofing services in Plymouth Michigan and is a fully licensed and qualified roofing contractor. Be sure to call them today at 734-548-9911 for a free quote on your roofing project or new roof installation.