Having a good working air conditioner during the scotching heat of summer is a must here in Michigan. An air conditioner can certainly help keep your home cool and comfortable but while many air conditioners are out of sight and out of mind there may be a lot more going on behind the scenes than you realize. In fact,  your AC may be on the brink of failure. There are usually some signs that you can notice which can give you a hint that you may need a new AC in Taylor Michigan.
Is It Time To Replace Your Old AC with a New AC in Taylor Michigan?
As I mentioned above, many times your air conditioner is out of sight and out of mind but sometimes it very noticeable. Even when it is working properly do you find yourself turning the television up just so you can hear the sound over the rushing air that comes through the vents? Maybe it's always been like this and you have just gotten accustomed to it. But there are options now which can mean a much more quieter operation so that you can enjoy your favorite TV show without blasting it to hear it.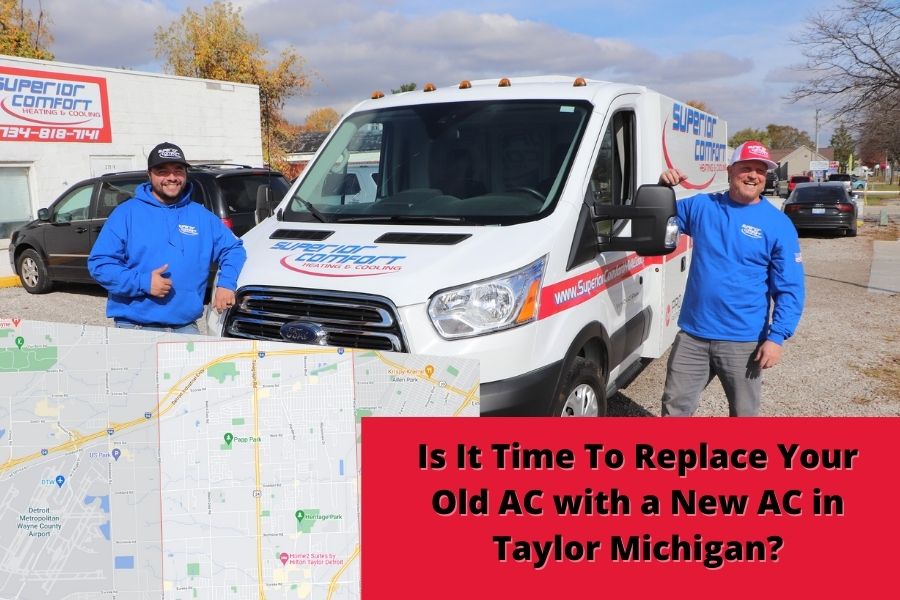 There are many problems such as this that you may not even consider which a new air conditioner system can make a huge difference. Many times a problem that you may think is simply unavoidable with your air conditioner is actually not a problem with a new air conditioner. And although there are many reasons why you may want a new air conditioner in your Taylor Michigan home, there are many people who will only part with thier old AC because there are some problems. Here may be some of those problems that you may need to consider.
Does Your Old Air Conditioner Need Constant Repairs?
As the HVAC system in your home gets older the parts and components will start to break down. Rust happens and with constant moving parts, there are many components that will simply wear out over time. Most HVAC systems are designed to last about 10 years. After that, they can start breaking down and needing repairs. While a repair doesn't mean you need a new air conditioner, when you need constant repairs to keep your air conditioner working, it may be a sign of trouble.
Is The SEER Rating on Your Older System High Enough?
The SEER rating on your HVAC system is how energy efficient the system is. A higher SEER number is better and it means the air conditioner will deliver comfortable air at a better energy rate. Even if you have a properly operating system currently installed it may be of a lower SEER rating which means it will cost you more each month in energy bills. SEER ratings are constantly changing and improving. Even a few points on the SEER rating can mean huge energy savings and definitely something you should consider.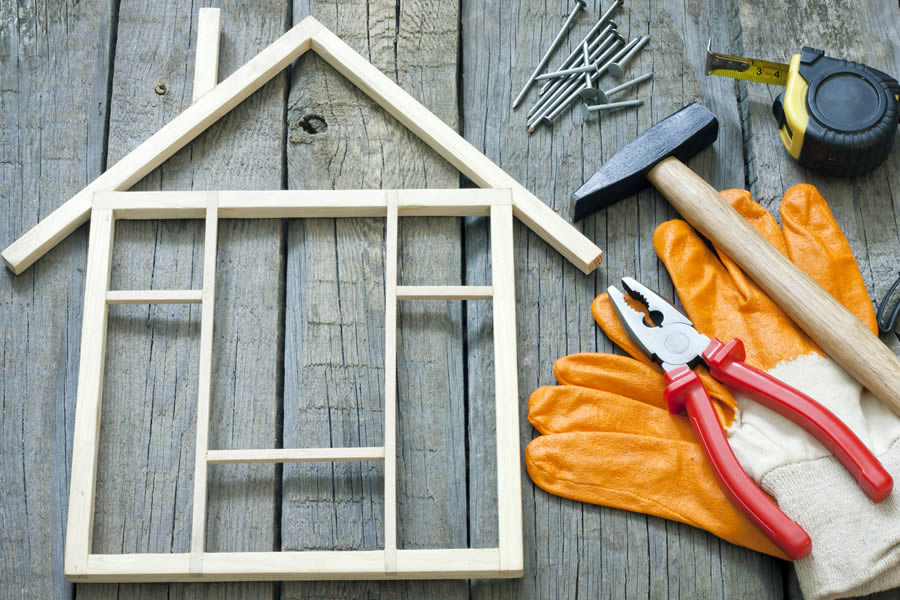 Are You Missing Important Options with Your Older AC?
There are  many options today when it comes to your air conditioning system. Zoned cooling is a great way to better control how your home is cooled at certain times. Other options such as variable fan blowers can make an air conditioner much more quiet. Having some of these options on your older AC may not be available and you'll need to upgrade your air conditioner to enjoy them. Other options which may be standard on a new air conditioner can sometimes be retrofit to an older system such as a programmable thermostat which can allow you to better control the system at specific times and even connect to your home wifi for mobile connectivity and control.
Are You Planning on Selling Your Home Soon?
A great way to make your home more attractive to buyers is by having a new air conditioner that can give them all the options that are available today with a new air conditioners. A new AC can make your home more valuable and can be a great selling point.
If you're interested in getting a quote for a new air conditioner in your home in Taylor Michigan be sure to call the experts at Superior Comfort Heating and Cooling at (734) 818-7141.