If you've ever owned a car, you know how it needs proper maintenance to keep in working function. But in time, the car can become old and start messing up, forcing you to get a new one. Well, roof's are actually the same way, a roof requires proper maintenance to continue being in a healthy condition. If maintenance is neglected, you'll see plenty of problems come out of nowhere and potentially compromising your roofing in Ypsilanti Michigan, forcing you to get a new roof. So a lot of people wonder, how long will their roof last? And while there are estimated lifespans for each roofing material, you'll also need to be aware that failure to maintain them will shorten that lifespan.
Lifespans for Roofing in Ypsilanti Michigan: Everything You'll Want To Know
Every roof will have an estimated lifespan for that certain material, that being said, you should never take that for granted and stop maintaining your home's roof. If you do, you'll begin to see signs of problems and damage that can ruin your roof. So it's always recommended that you keep up with maintenance for your home's roof, making sure it's in tip top shape will allow your roof a better chance at reaching the end of its lifespan. But what are the lifespans of roof's? We're going to go over the most popular roofing materials out there and go over the lifespans of each.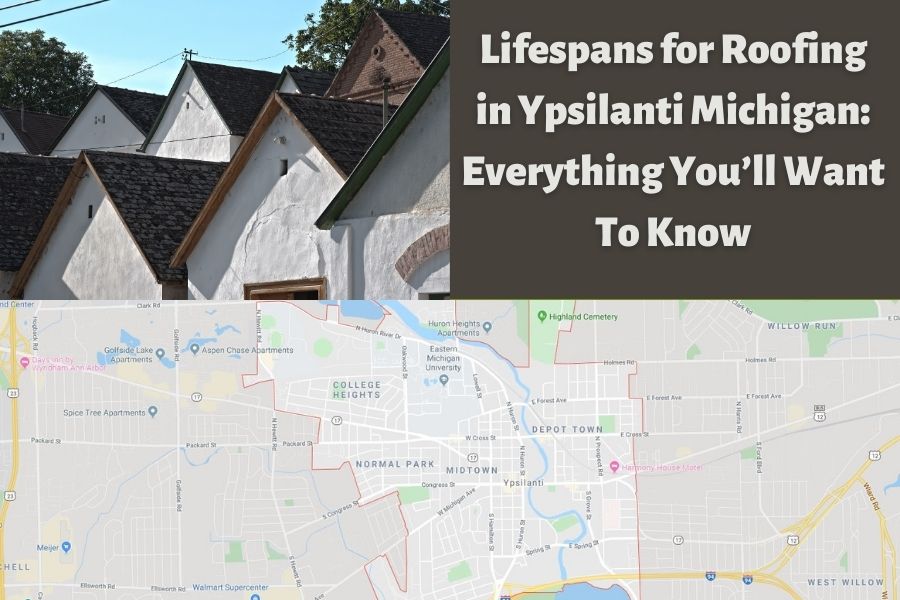 Asphalt Shingles Material
Asphalt shingles are the most popular roofing material in America today, with over 75% of Americans using this roofing material on their own roof's. The lifespan of asphalt shingles typically go from 20 to 30 years, this can be altered with lower quality materials and lack of maintenance.
Wooden Shingles Material
Wooden shingles are a great roofing material with aesthetically pleasing looks to it, they're made out of thin pieces of wood which can make them more prone to fire, so if you're located in an area where wild fires can be common, this may not be the roofing material for you. They last anywhere from 25 to 35 years, depending on your area.
Slate Material
Slate is a gorgeous roofing material that really makes any home stand out, however since it's produced with stone it unfortunately isn't compatible with every home out there. It can get pretty weighted so not every home will be able to withstand holding that amount of weight. Along with its weight, it can be very hard to have installed, meaning the price of getting slate will be very expensive. However, this roofing material can last well over 100 years with the correct maintenance.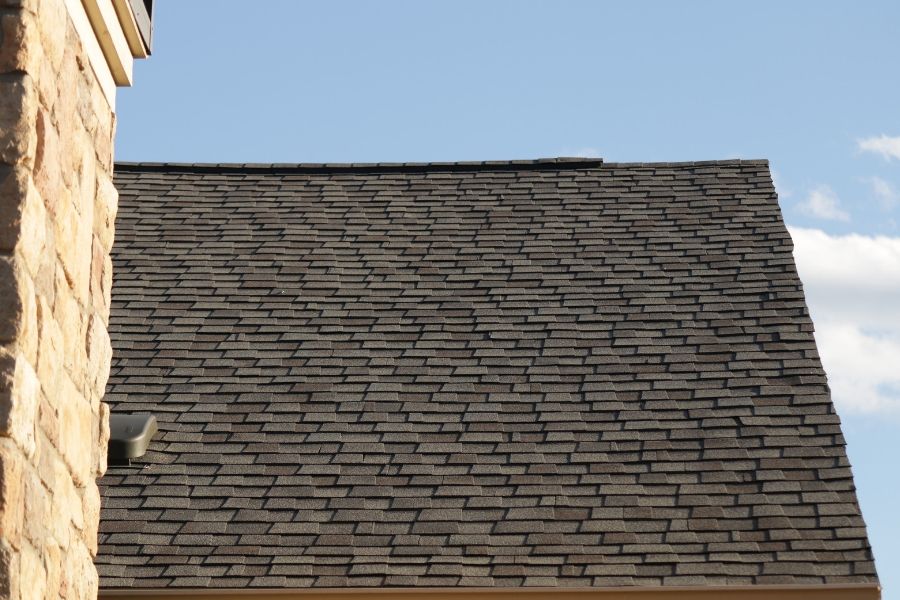 Fiber-Cement Material
These shingles are really an alternative to wooden shingles, they serve more durability compared to them and have an astonishing look to them, they're great for older homes with that old aesthetic. However compared to wooden shingles lifespan, these are shortened to around 20-25 years. But this material usually requires less maintenance.
Metal Material
Metal roofing is pretty commonly known for its durability and low-maintenance, however the pricing for it can get a little costly which makes many homeowners choose something less expensive such as asphalt shingles. This roofing material can last up to 50 years with proper installation.
Tile Material
Tile materials are often heavy and more used on older homes, concrete tiles can weigh a lot and cause a home's foundation to collapse if it's installed on a home that can't hold the weight provided for it. Concrete and cement tiles can last over 100 years, even up to 150 years if you properly take care of it and the maintenance required.
Which Roof Is The Best?
There's no easy way to say which roofing material is the best, however if we'd have to give you an accurate suggestion then we'd definitely have to say asphalt shingles is one of the best. It's low-cost, versatility, and high durability is often loved. It doesn't require a huge amount of maintenance, although the lifespan is short, you can expect to have a well protected home with it in that lifespan.
If you're wanting to have any roof reach their lifespan, then you'll want to have a professional roofing company install your roof for you. If you hire an unprofessional, your roof may fail prematurely. Call (734) 291-0165 for the roofing professionals at Ypsilanti Roofing Company. They can provide excellent services and free pricing quotes for your project.