You look through your windows every day, but do you really notice them? For instance, are any of them cracked or buckling? Are the frames worn? Do they open and close properly? Windows are more than just decorative, they serve several important functions. If they are modern and designed correctly, they let the sunshine peek in first thing in the morning, a sight that makes for a good day ahead.  ?
Do you know what signs to look for regarding the health of the windows in your Downriver MI home? Here are five things to watch for:
Moisture between panes of glass – if this is occurring, it means your windows are not keeping condensation out, and you probably have an argon gas leak.
Hard to close and open – this is a sign the mechanism in your wood or vinyl windows has gone bad, and needs replacing. And if one is hard to open, they'll all follow suit eventually.
Significant drafts – this means they are poorly insulated, and you likely need a more energy efficient brand. Too much air could translate to someone in your home catching a cold. ?
Water leaks found around windows – if water leaks are evident, your seals may be worn.
Blistering, decaying, molding or peeling – this indicates a breakdown in the design due to age.
If you are experiencing any of the above issues, it's probably time for you to consult a reputable website like Home Pros Michigan so you can find a reliable building contractor in your neighborhood. This website contains blogs, links, and extremely useful information to help you make the best decision for your home improvement or window repair projects. Looking for the best replacement windows can be tricky, but if you follow the expert's advice, you'll be good to go. ?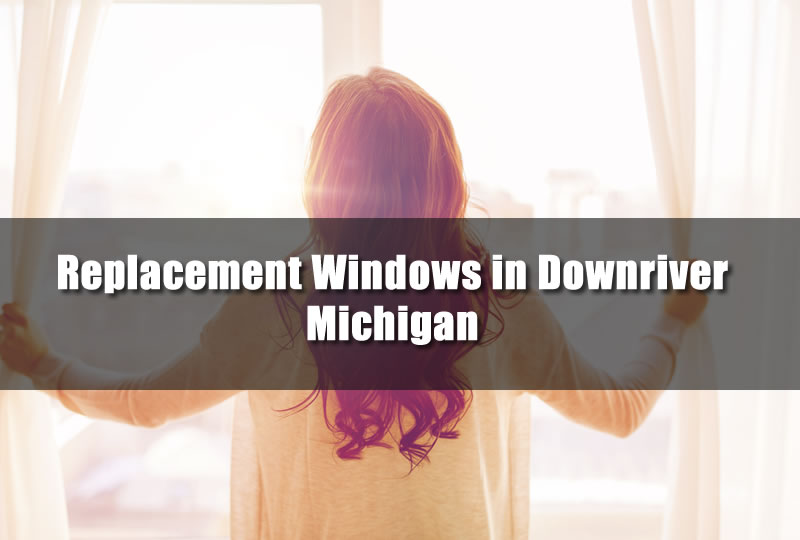 Look for certified professionals
Depending on which places you call, you might run into amateurs or those that are not properly licensed. You want to choose a building contractor that is experienced with all types of home improvements including replacement doors and windows, additions, porches, flooring, tiling, cement and more. Make sure they have a current builder's license and that they don't have any complaints registered to the Better Business Bureau. They should be responsible for home inspections, pulling permits and scheduling city inspectors to come out and check their work so that it passes. All of their staff members should be fully certified, licensed and insured, that way they'll be totally liable if anything goes wrong on your Downriver Michigan property.
No matter if you're looking for vinyl windows, double-hung windows, or double-pane gas filled windows, you need to select professionals that have over 20 years of experience in the business.
Check on warranties and guarantees
When you call and begin asking questions about doors and windows, see what kind of money-back guarantees, warranties and financing programs they offer. You will find lots of great advice on what to look for on the Home Pros Michigan website. It's very smart to gather this information before you hire a contractor so you'll be armed with what you need before you sign a contract. It's like buying a car or home, you want to choose one that is rated positively, has good reviews and will last a long time. Your replacement windows in Wayne County Michigan aren't any different. They need to be modern and well-designed, and guaranteed to keep cold air in and hot air and moisture out. You definitely need windows that will be weather proof so they can withstand snowstorms, heat waves, hail, ice and heavy rainfall. You don't want them to crack, break, leak or peel – that can be frustrating! ?
Healthy windows, happy homeowner
The health of your windows is a real thing. They matter just as much as your roof, siding, or building structure. If they are in top working condition, it will increase the value of your home and add to its overall safety rating. By calling a contractor that specializes in window repair, window replacement and window installation you will be choosing one that has the knowledge and styles you need. There's nothing better than knowing the products and materials used for home improvements on your property are the best of the best. And if you go with a home builder that has excellent customer referrals, you'll be ensuring your home windows will be well taken care of. Show your windows the attention and love they deserve! ?