If you are a homeowner in Dearborn Michigan, you know that roof repairs and maintenance are part of the territory. But roof replacement in Dearborn Michigan is also something that you will need to deal with if you live there long enough. Getting a new roof installed on you home or a roof replacement is needed every 15 to 30 years when they are well maintained. But can happen sooner if the roof is severely damaged. No matter what the reason is, when a roof replacement is needed, it is important to know what to do and take the right steps.
Residential Roof Replacement in Dearborn Michigan
There have been many advances in technology and construction of roofing materials over the past few decades. Today roofing manufacturers are infusing roofing shingles with copper particles to help reduce algae growing on the roof. There are even roofing shingles now available that can stand up to the worst hail stones we've seen here in Michigan. With that being said, getting a new roof can be quite an update for your home. Here are some tips to ensure you make the most of your new roof installation or roof replacement: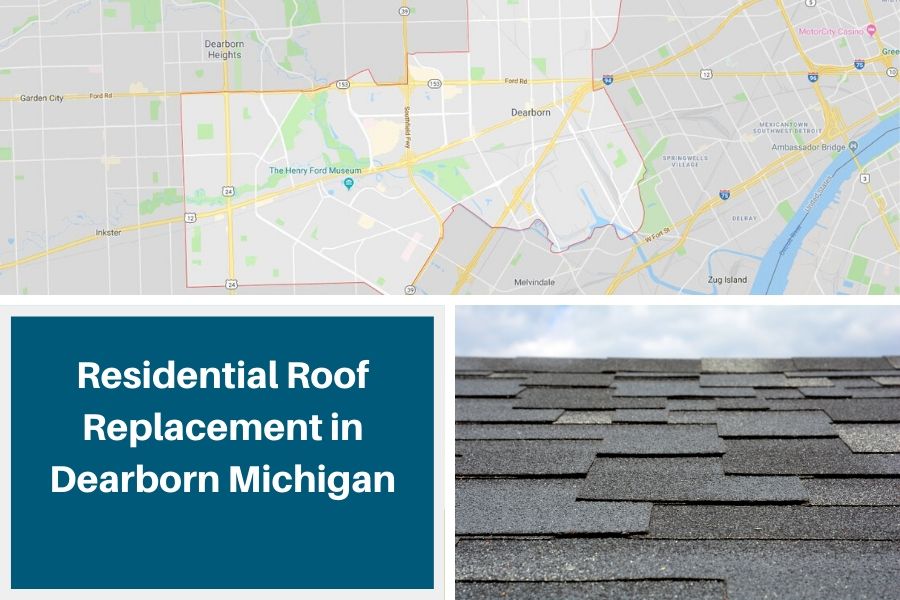 Get an Inspection
It is always important to start with an inspection before any kind of roof work. This is because your roofer needs to know exactly what they are getting into and if it is safe to do the job as usual. This will also help to confirm that you need a roof replacement, and not just extensive repairs.
The inspection should include your roof's covering, the sub roof, attic and around the edge of the roof. This will also help to determine whether the damage is simply in the roof, or has spread to things like structural supports. If mold has formed, you may need to inspect quite a lot of your home as well.
Choose Your Materials
A roof replacement is a perfect opportunity to upgrade your roof and mix up the material choices. If you have the common 3-Tab shingles, you may want to consider an upgrade to architectural asphalt shingles. They are more durable, better withstand wind damage, look more aesthetically pleasing, and last longer. You can also consider metal sheeting, slate, concrete or clay as well.
Find Your Roofer
Choosing the person to do the job is important because you need to find someone trustworthy and qualified. Start locally and look for licensed and insured professionals in your area. Ask for references and make sure that they have done roof replacements prior to yours. It is also important to make sure they have worked with the materials you want to use as well since the installation process can vary depending on what you want to use.
Get Quotes
You should always get at least three quotes when looking to hire someone for a job. This will provide you with a range to see what you can expect to pay for the job. It can also be a good way to negotiate prices down if there is a roofer you really want to use for the job.
Make a Contract
You should never hand over any money until you have a contract. The contract needs to include a description of everything being done, the materials being used, a timeline for doing the job, and a payment schedule. It is important to include as much detail as possible to protect both parties, and both sides need to sign and date it. You should also make sure you both have a copy to refer to.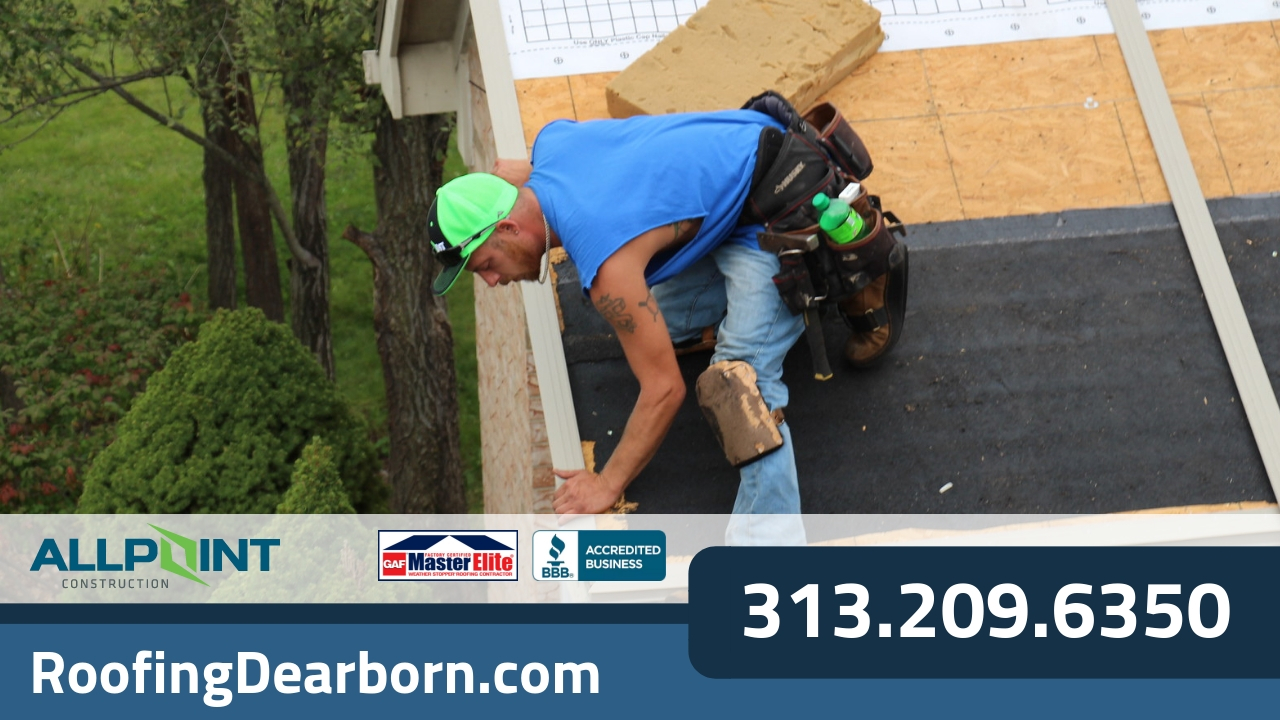 Prepare Your Home
Before the work starts, you will need to get your home ready for what is about to happen. You should start by removing items from your attic or covering them with tarps. Then secure anything in your home that may fall and be damaged with the vibrations from the roof work. You should also clear your home's perimeter of any vehicles, patio furniture, toys, or any other clutter. It can also be helpful to remove children and pets while the work is being done to help prevent stressing them out.
Be sure to call the roofing professionals at Roofing Dearborn to get a full consultation about your roofing choices. They can go over options that are available and even help with financing the new roof on your home. Call them today at 313-209-6350 for a free quote!