Has the roof on your home started to leak or shows signs of needing to be replaced. With the average price of a new roof installation in Ann Arbor Michigan averaging more than $5,000 it can make a lot of home owners delay getting the new roof. There are some things you can do to save money on your new roof however and there may be options that can help you get a new roof with little or no money down. We'll take a look at some of the things you can do to get the most from your roofing project and save some money at the same time.
Save Money on a New Roof Installation in Ann Arbor Michigan
Most of the roofing that is installed in Michigan is made of asphalt shingle roofing. There are many other roofing materials such as metal roofing which are getting more and more popular but for most homes, asphalt shingles are the most used. Asphalt shingles are more affordable and can last a long time. Metal roofing and other types of roofing materials can sometimes cost much more than asphalt shingles. With that being said, here are some tips to help you save money when getting an asphalt shingle roof installed on your home.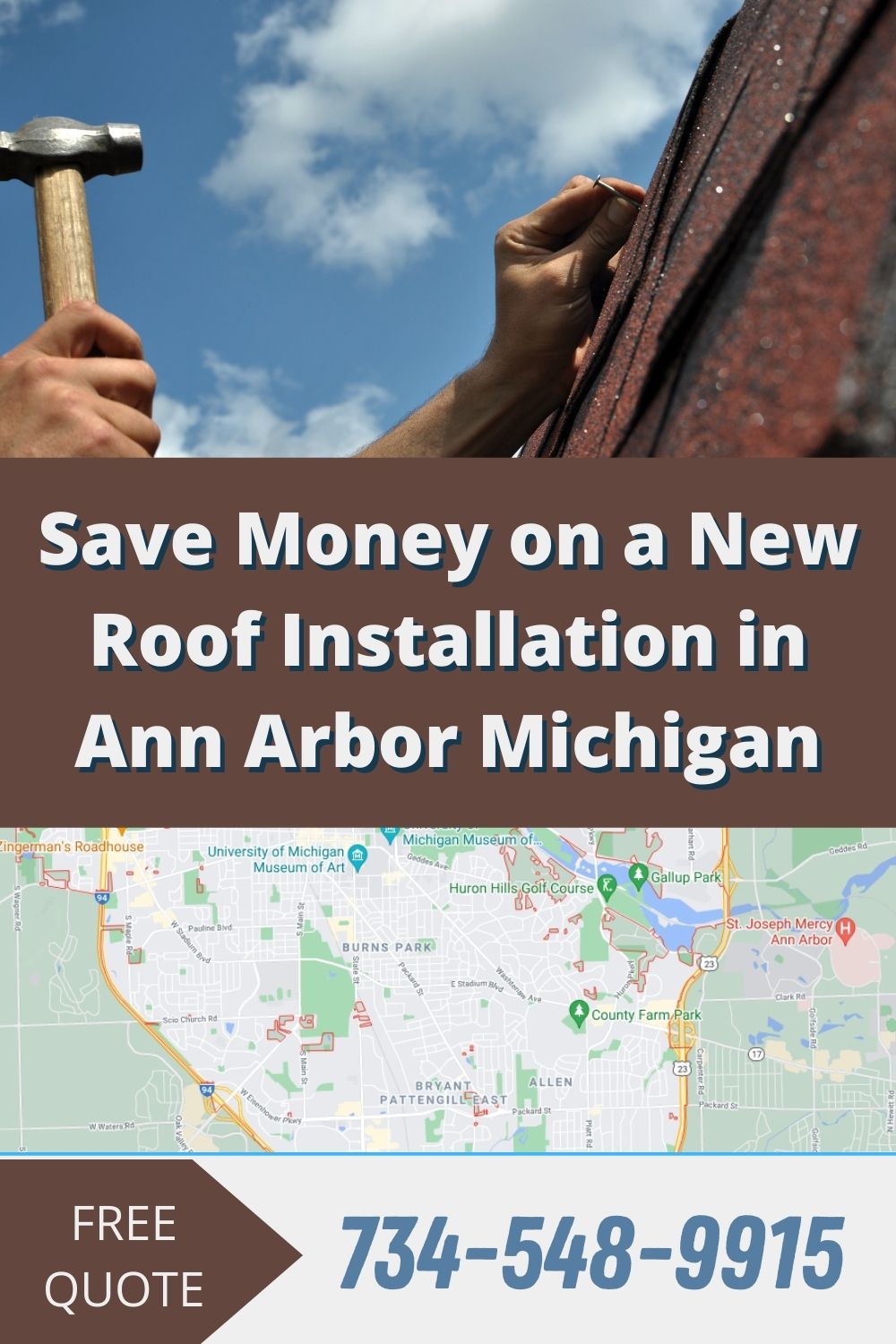 While some of these tips can apply to other types of roofing materials they may not bring the cost of the overall of the project down. Some roofing materials will inevitably cost more than others. That's why asphalt shingles are so popular. And if you wish to upgrade the asphalt shingles to get a better warranty and more longevity, it's entirely possible. One of the most economical types of roofing material is three tab shingles.
Choose Three Tab Shingles
With many options for roofing materials the most economical is three tab shingles. Three tab shingles will look a bit different than other roofing shingles such as dimensional shingles or architectural shingles but they can protect your home just as well. The biggest problem with three tab shingles is that the warranty is typically only 10 to 20 years while other more higher quality roofing materials can have a longer warranty.
Get a Roof Over Your Existing Roof
The way the new roof is installed on your home will have a huge impact on how much it costs. If you have  a new roof added where the old roof is left in place it can save money on the costs. This process is known as a re-roof or roof over. The old roofing materials are left in place and a new roof is added right on top of the old roof. This can save money on labor costs of removing the old roof and it can cut down on debris removal costs as well. There are some drawbacks to this method of roof installation and not all homes can use it but it's a great way to save a lot of money on your new roof.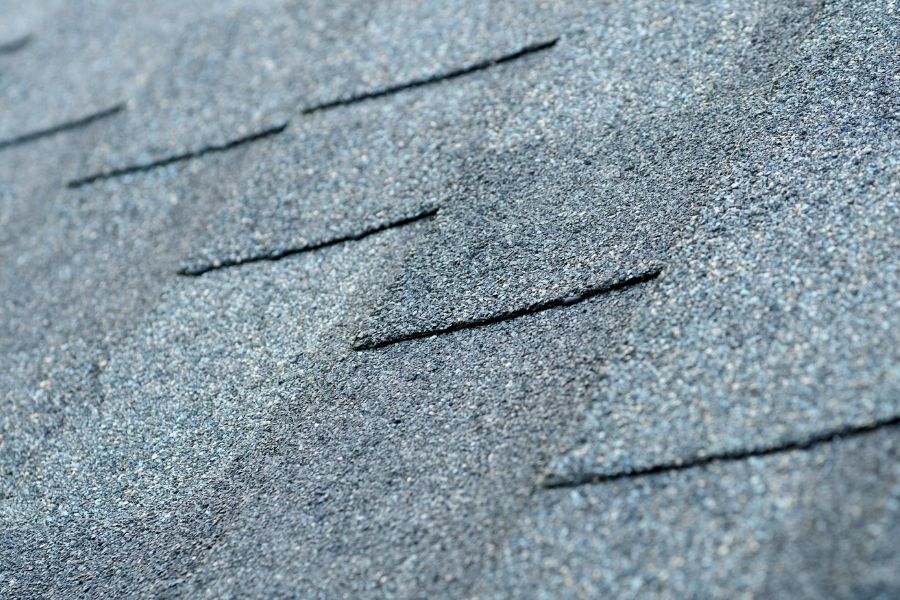 Look for Specials and Discounts
Many roofing companies will offer specials or discounts to their services which you can take advantage of. Of course, it's best if your roof isn't leaking and you have a bit of time before the new roof needs to be installed but it can give you a much better price. Not only that but you can also get discounts on your new roof if you can allow the roofer to work during weekends or later in the summer months. During slower times of the year the price of a roof can be reduced simply because the roofing company isn't as busy. Always ask the roofing contractor if there is anything you can do to save money on your new roof.
Consider Getting the Roof Financed
There are many small things you can do to save money on your roof but even when you put all these tips into action it's still a pretty large investment. If a new roof doesn't fit into your budget right now you can always consider financing the roof that will be installed. Some roofing contractors offer great financing options which can help you get a new roof installed with little or no money down. In fact, at A2 Roofing they have a special financing option where you can get a new roof installed for just $99 per month. Give them a call today to get a free quote and more information on financing your new roof in Ann Arbor Michigan.