While snow removal can be time-consuming, there are some tricks that could help. As winter sets in this year so does the endless fight with snow and ice that many homeowners take on. When it comes to snow removal in Downriver Michigan there are some tips and tricks that can help you. These tips and tricks can help make the tedious and frustrating job of removing snow from your property easier and less time consuming.
Snow Removal Tips for Your Downriver Michigan Home
The first thing that you'll need to realize is that when you need to clear the snow from your property, you need to do it right away. Or at least as soon as you can. Don't let the snow and ice build up for days and days especially if there is a big storm going through the area. As more and more snow starts to pile up it can become more and more difficult as it packs down and melts and refreezes. I know for some home owners this can be tough especially for older people, but delays in snow removal will make things worse. The following tips will work for most snow removal projects as long as it's not built up over time.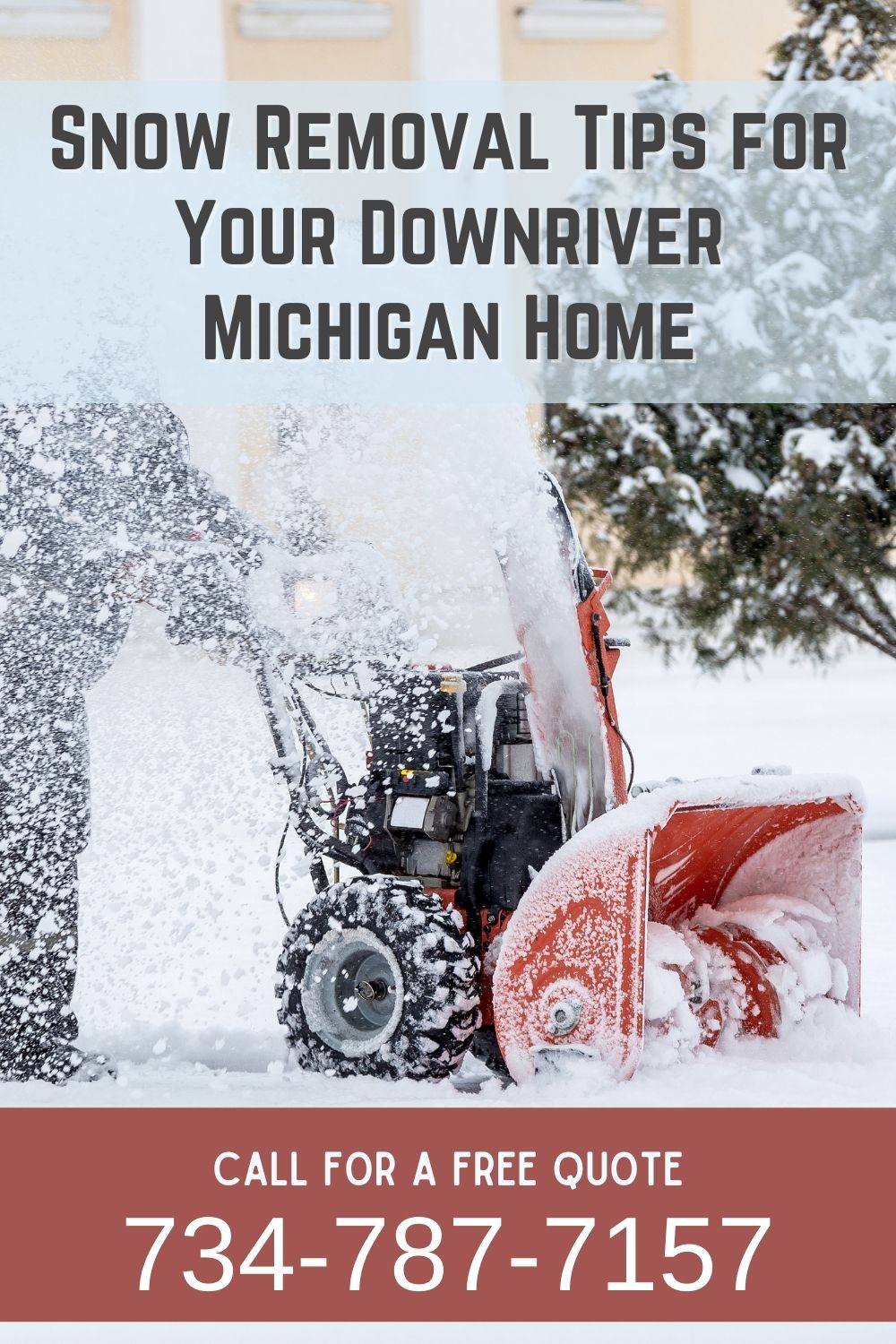 There are some chemicals and household items that can aid you in removing the snow from your property. One of these items is rubbing alcohol. You can buy rubbing alcohol to prepare for the snow, even if you don't have one. Spray your windows with rubbing oil and let dry with a towel or a cloth. This trick will get rid of the ice from your windows. It prevents fogging and makes your window sparkle. Be careful of overspray as it can sometimes damage trim and finished surfaces.
Use Lukewarm Water to Melt Snow and Ice
On the snow pile outside, lukewarm water can do wonders. Pour lukewarm warm water on the area to remove ice from the walkways, steps, and door locks. You can prevent additional ice from developing in these areas by using a squeegee. You can repeat this process depending on how large the snow is. You can use hot water to melt the snow faster, but don't get impatient. It can cause damage to metals and glass. Your windows could crack, your metals might warp, and concrete may even crack. You'll also don't want to spill hot water on yourself which can burn you if you slip. It's best to call a professional snow removal company if you find it overwhelming.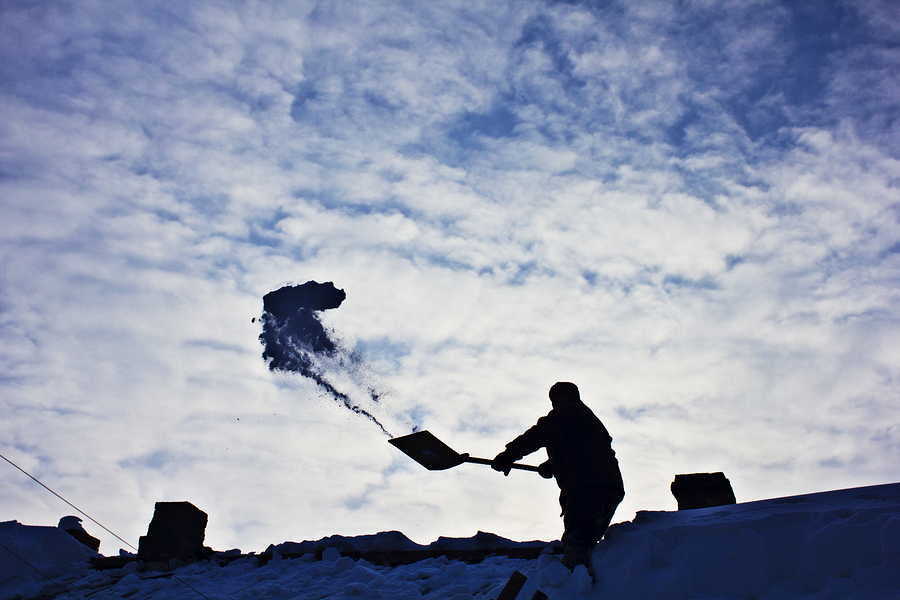 Hiring a Snow Removal Company
Let's face it, when it comes to removing snow it's not the greatest way to start the day and can become quite tedious over time. While the first few times of clearing snow may not seem too difficult by the time the winter is over here in Michigan you won't have any desire to shovel or clear any more snow or ice. One way to get through the winter and not take on this dreadful task is to hire a snow removal company to clear your snow for you. Many snow removal companies have year long contracts where they come and clear snow regularly from your property so you don't need to worry about it any more. It can truly make the task of removing snow clear from your mind and if you're dreading removing snow from your property then this option may be best for you.
Use a Leaf Blower for Light Snow
A tool that many people put away after the fall is a leaf blower but they can be useful in winter as well. In particular clearing snow from your property. You can use your blower to blow away light snow from cars, steps, driveways and walkways. The snow will need to be a light snow and if your snow is packed it may not work. That's why it's best to remove the snow as quickly as possible.
Call the Experts for Snow Removal
If you need to have snow removed from your property it may be best to call a snow removal company and give yourself peace of mind. The experts at Cutting Edge Property Maintenance can clear snow and ice from your property quickly and offer great rates. Give them a call today at (734) 787-7157 for a free quote and more details on their services.