If you are in need of a roof replacement in Plymouth Michigan and have never gone through the process before, it can feel incredibly overwhelming. There are lots of things to do and decisions to be made, making is easy to overlook some important things. To help you make the process go smoother, you need to know some of the possible things that can happen during a roofing project of any kind on your home but especially a roof replacement. Here are some tips to help you make the most of the project and ensure everything goes smoothly.
Things to Plan for With A Roof Replacement in Plymouth Michigan
Having an upfront roofing contractor is a must when it comes to a roofing project. Of course you want the roof to be done correctly and everything go smoothly but many times there are situations that may arise which can delay the project and cost more. Having a contractor that conveys exactly how the project will go and things that may impact the overall price is a must. You certainly don't want to find out about hidden fees and charges after the project is done. One of those hidden fees may be preparation for the roofing project which a homeowner can typically do. Here are some of the things you should do to help make the roofing project go as smoothly as possible.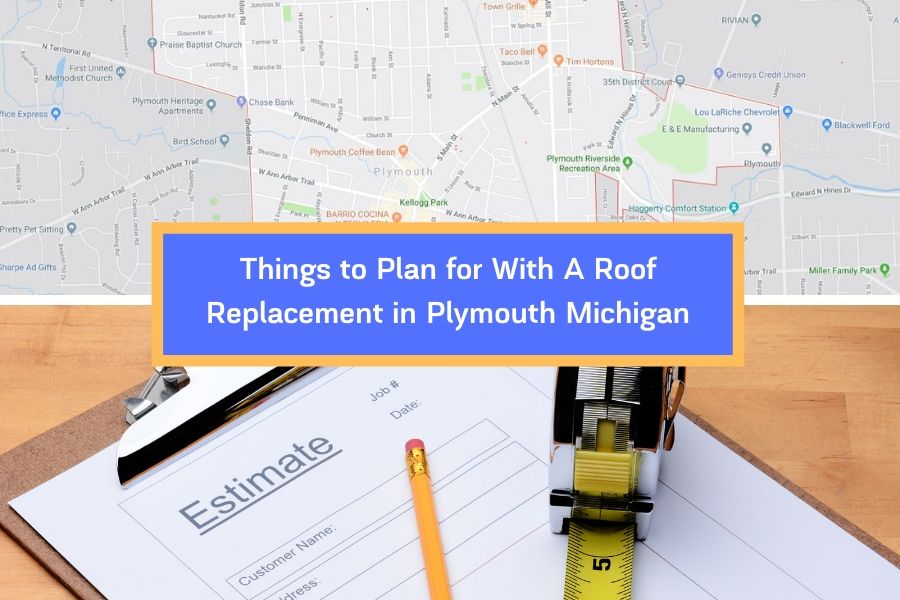 Damage May Be Worse Than First Thought
Even if you have an inspection done before the roof replacement, you can still end up with more damage than originally expected. While some damage won't matter because the materials are being removed and replaced anyways, there are areas where you don't plan on replacement that will need work. This includes structural beams, which will need to be strong enough to handle the new roof before anything will be installed. You may end up with beam repairs, or having to replace sections to gain the right amount of structural support.
Once the roof is fully removed, you may also notice more damage around your attic. Moisture damage can sometimes go undetected because of the dark and confined area. Before the new roof is installed, you should have a professional do another thorough inspection to make sure nothing has been overlooked.
Certain Materials May Not Work
While certain materials for your roof covering may look great, they might not be the best option for your home. Some coverings can be much weaker in certain climates, making it important to know if your environment will not work well with any material options. The weight of some materials can also be a dealbreaker for your home, like slate. This covering material is heavy enough to require extra roof supports, which may be out of your budget.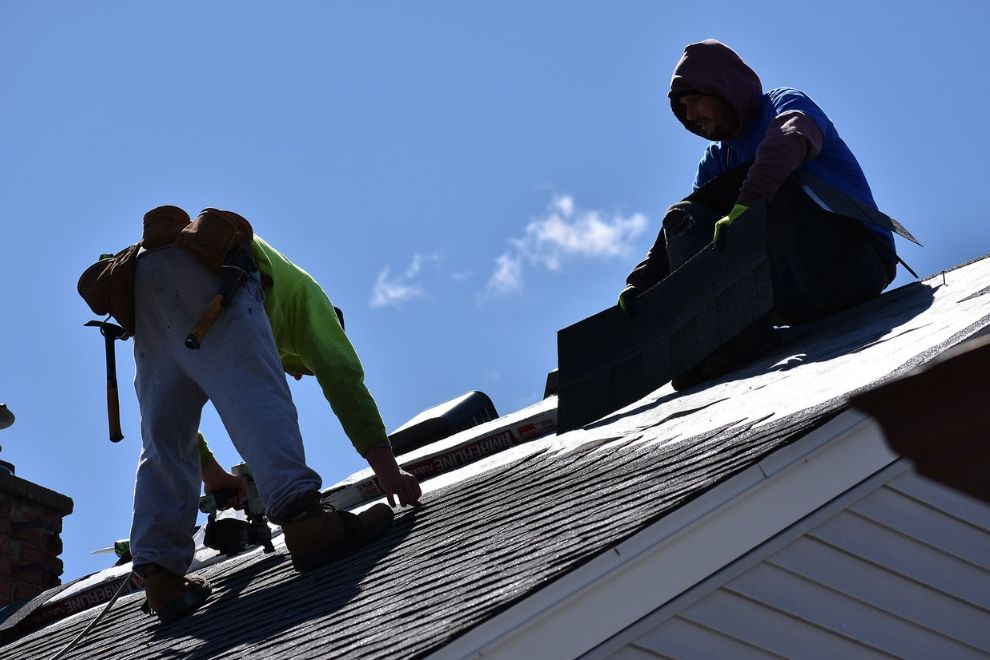 Your Budget May Be Increased
You should always have a contingency build into any budget, just in case something comes up. It is never guaranteed that you will have a straightforward roof replacement, and having a contingency will mean you have funds available for those unexpected issues. This will help you to avoid going over your maximum budget.
You May Need to Leave Your Home
A roof replacement can take a day, or several days to complete depending on how large and complicated your roof is. If you have young children or pets in your home, the noise coming from the worker can be stressful and hard to deal with. It may be best to find another place for them to stay during the work hours in order to keep them calm. Look into options with friends, family, hotels, or other places you can go before the roof replacement starts so you don't worry about finding a last-minute location to go to on the day.
Items in Your Home May Need to Be Moved
Your home's exterior will need to be cleared of vehicles, toys, patio furniture, or anything else that may be damaged or block the work. But you also need to prepare the interior of your home. The banging and shaking can cause items to fall or become damaged, making it important to remove things from walls and secure fragile items.
Be Prepared
It's always best to be prepared for any type of home improvement project but especially for roofing. Talk with a qualified roofing contractor such as Home Pros Plymouth about your project and what should be done. Home Pros Plymouth can also offer free quotes for the project.