Winter can be a pretty harsh season for your homes roof as storms and high winds can certainly do a number of damages to your roof. Preparing your roof in Ann Arbor Michigan to ensure it survives winter is crucial as it can save you money and potential danger to you and your home. Roofs need to be kept well maintained throughout the whole year, but taking a few extra steps during winter can certainly help it. If you live in an area where storms are becoming frequent, then having your roof in great condition is going to help your roof and home survive harsh storms and winds that come by.
Top 5 Roofing Tips To Help Your Roof in Ann Arbor Michigan Survive Winter
If you notice any problems such as leaks to your homes roof, then having it repaired quickly is going to help since you never know when a storm could just come and cause more damages to your roof or home. Inspections can be very dangerous during winter as it could be cold and slippery on your roof, so leaving repairs and inspections to a professional roofing expert would be advised to prevent any injuries that could occur with you inspecting your roof yourself. This can also help since not every problem your roof has can be visible to someone who isn't experienced in roofing. They can see issues that you may not be able to see.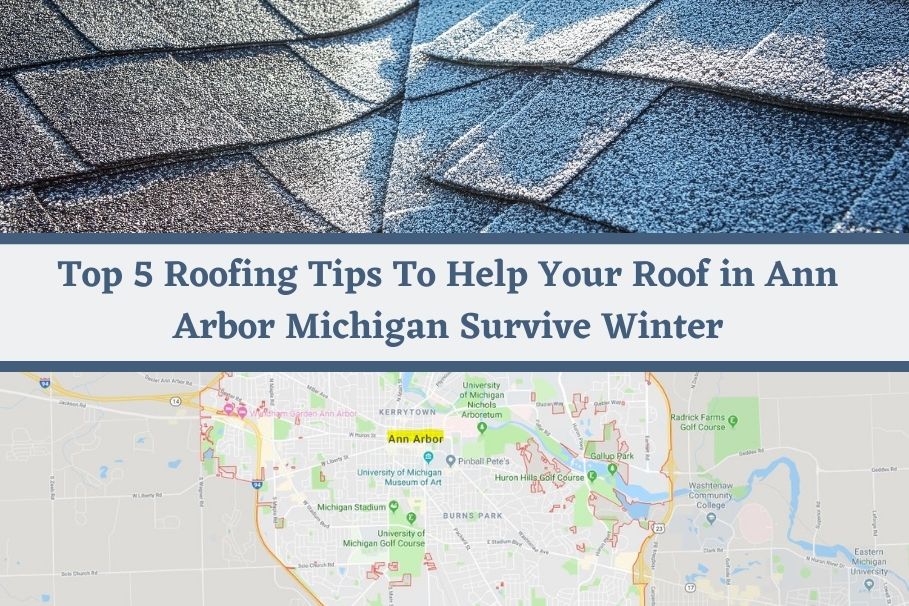 Tree Branches
Trees are a beautiful aesthetic and certainly boosts your curb appeal for your home, however branches that hang over your roof can certainly cause a lot of problems. During winter, storms can produce high winds which could lead to branches falling off and potentially damaging your roof by puncturing it, allowing water to seep in. Branches can also lay on top of your shingles, this can cause wear and tear making your shingles weak and vulnerable to being ripped off. Missing shingles can let water seep into your roof and cause a leak or the wood to rot, so if you notice any tree branches that hang close or over your roof, having a professional trim them back could help you.
Roof Leaks
Regardless of what season it is, roof leaks should be dealt with and fixed quickly to avoid major damage. But in winter, leaks can be a very scary problem with the amount of storms there can be, so having a roof leak can turn into a huge disaster for your homes structure. Having a professional roofing expert inspect your home for leaks can save you a bunch of hassle and time instead of trying to do it yourself.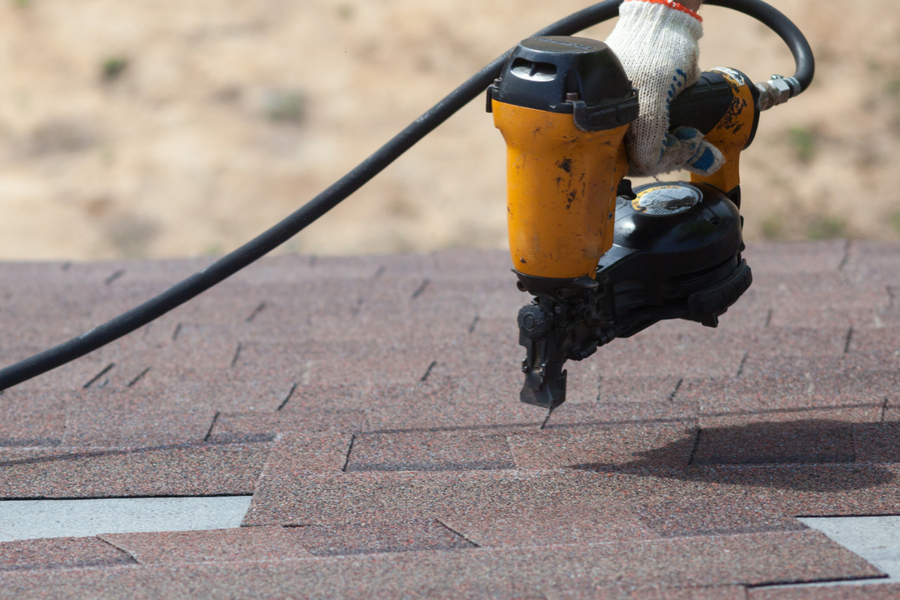 Flashing
Flashing lays on your roof around things such as chimneys, skylights, ventilation systems, and more. They're sealed off to prevent water from seeping into the cracks of these things. Having your flashings inspected is a great way to tell if the sealant is still holding up, as the sealant can start to crack after old age. If they're cracked, water is able to seep into your home and cause damage and bugs to come into your home.
Gutters
Keeping your gutters well maintained can help your roof and home survive winter. Gutters are designed to redirect water away from your home and roof, flowing it out of a downspout away from your home. If your gutters aren't kept up with, then they can become clogged up due to leaves, twigs, and other types of debris forming in your gutters. This can stop water flow, and in freezing weather, the water can create an ice dam in your gutters. This can cause a lot of issues to your gutters and roof, it can also be hard to clear up to let the water flow properly through your gutters again. So, if you notice debris and other things lurking in your gutters, cleaning it out will help you prevent these problems from happening.
Winter can certainly be a tough season on your roof, but keeping it well maintained will help it survive winter and save many problems from occurring as harsh storms and high winds come around. If you're needing help with keeping up with your roofs maintenance, hiring a professional roofing expert may be your best bet to help your roof survive the winter storms. It's best to call A2 Roofing at (734) 548-9915 if you suspect there are any problems on your home's roof.