So first off, what is vinyl siding exactly? Vinyl siding is made of PVC resin, it's commonly used to cover your homes exterior. Vinyl has become more and more durable throughout the decades, making it a great choice for many homeowners. But, not everyone knows all the FAQS about vinyl siding in Ann Arbor Michigan. Many people just think it's just a simple material to cover the exterior of your home, but that's not all. It can come in different angles, colors, and more.
Top FAQS About Vinyl Siding in Ann Arbor Michigan
Everyone wants a home with an amazing curb appeal, something you can look at everyday and be proud of. We believe vinyl siding can give you that aesthetic you're looking for to make your home look beautiful and pleasing to look at. Today in this article we'll look at the top FAQS you should know about vinyl siding.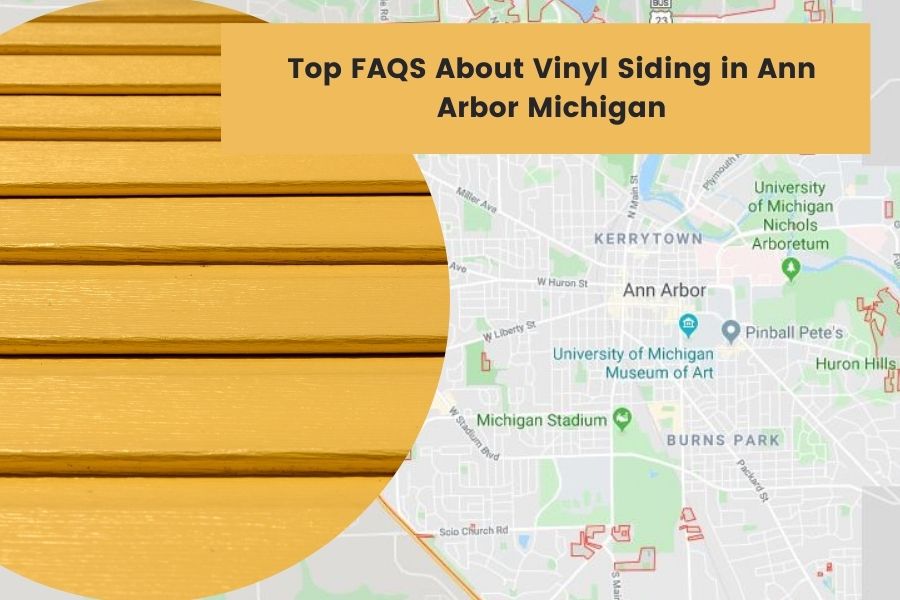 What's The Lifespan?
The lifespan of vinyl siding is typically 45 years, however it does depend on the installation and material of siding you're using.
What Colors Are Available?
Vinyl siding can come in a few different colors, they originally came in neutral types of colors, but now they've expanded and come in various colors such as red, gray, white, and more. So if you decide to get vinyl siding done, you aren't limited to just tan, white, or beige.
Could Wind Remove Vinyl Siding?
Vinyl is a pretty durable material, it's rated to bare up to 110Mph winds. If for an unfortunate reason your vinyl siding does get removed due to high amounts of winds, then it's pretty easy to have a piece of it replaced.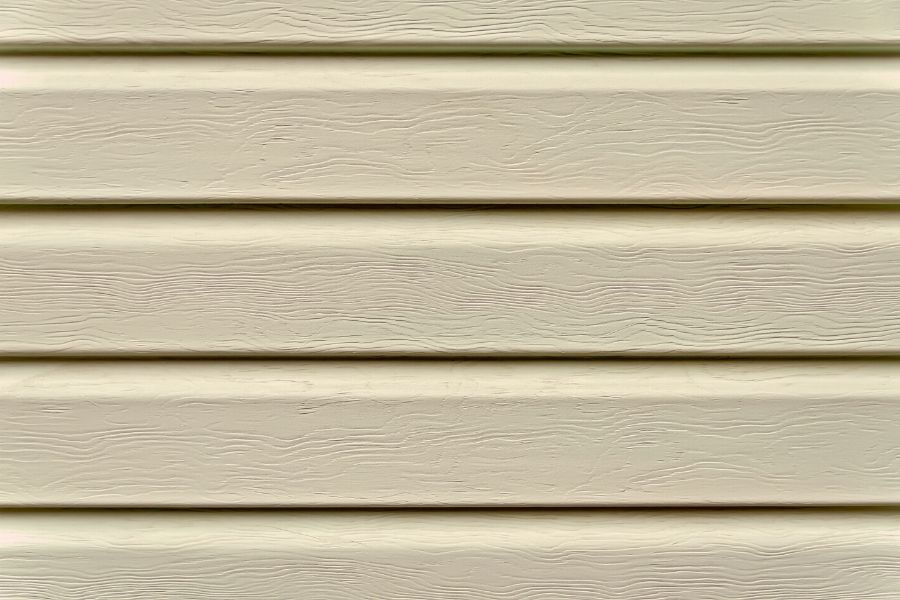 Why Vinyl Siding?
Vinyl siding is considered one of the best siding material there is right now due to there amazing benefits and features. Vinyl siding is one of the most popular siding material in America, for good reasons. Since it's in such a high demand, the installation cost usually retains the same throughout the years.
Does Vinyl Siding Need To Be Maintained?
Vinyl siding never really needs any maintenance, but it is advised to clean it every year with soap and water to preserve the beauty of your homes aesthetic.
Isn't it Cheaper to Just Paint My Home?
If you're planning to move soon then the answer is yes, however if you plan to live in your home for longer than no. Vinyl is long term investment and requires rarely any maintenance and it's also very durable.
Which is Better, Vinyl siding or Paint?
Well you don't have to maintain vinyl siding since it's maintenance-free. Paint does require a little more maintenance, however over the years paint tends to start fading so you'll end up having to repaint your home again and again. Vinyl doesn't fade so you'll never have to replace it until the end of it's lifespan really.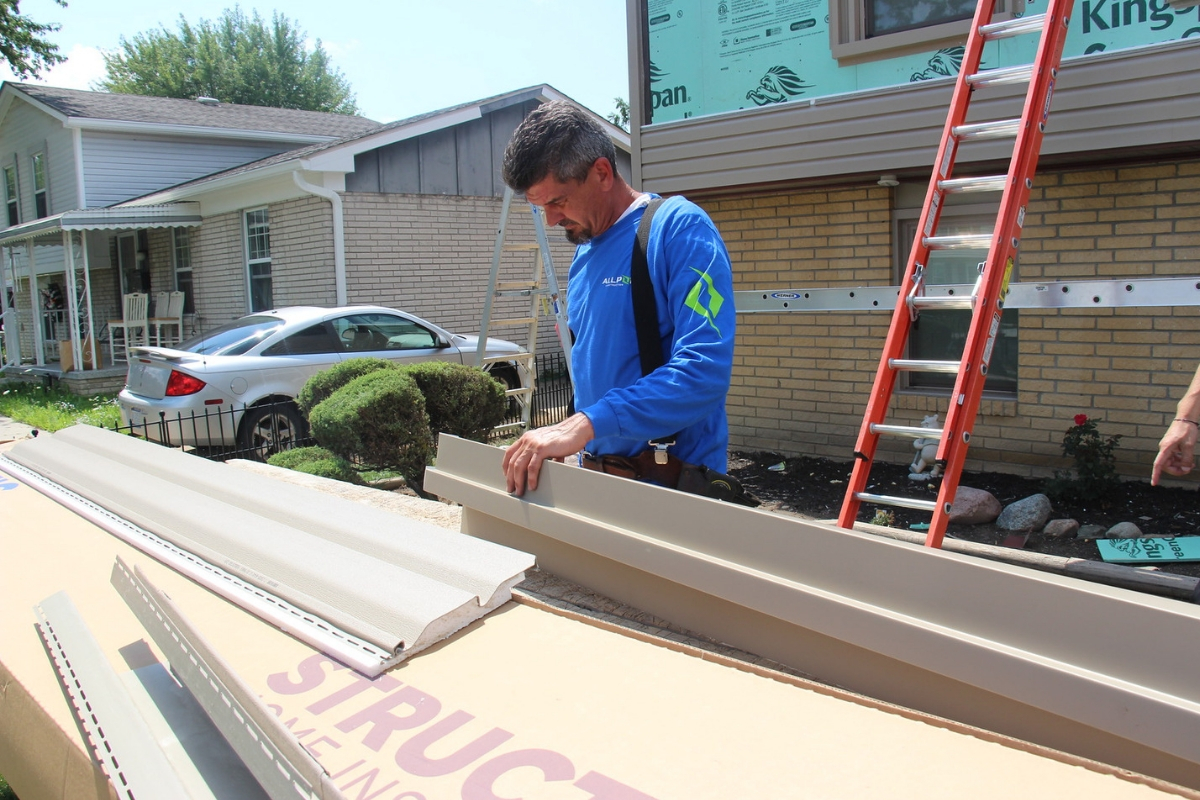 What Different Vinyl Sidings Are There?
Vinyl sidings come in a few different options. There's horizontal and vertical siding, shingle, and shake sidings. Which all offer there own benefits.
Is Vinyl Siding Durable?
Vinyl siding is one of the most durable siding out there, the material used in vinyl siding is Polyvinyl Chloride. The material is proven to be one of the best options for it's permanence and aesthetic. Unlike other siding materials, vinyl siding doesn't warp, rot, crack, and more.
Do I Need To Remove My Old Siding?
Typically vinyl can be installed over most siding, so there's no need to remove your old siding to have new vinyl siding installed. And you also don't need to remove paint before you have it installed.
Why's it Popular?
Vinyl siding is the cheapest option of siding alongside all of it's benefits, it's a great choice for most homeowners. It's basically maintenance-free, aesthetically beautiful to look at, and it has a long lifespan.
Get a Quote on Vinyl Siding for Your Home
So now that you know all of the common FAQS about vinyl siding, your decision can be made. There's a reason vinyl siding is the most popular siding in America. If you're stuck on what type of vinyl siding, or color to choose, then you can contact your local siding experts to give you a sample and know what the best option for your home is. So hopefully now that you know all of these FAQS the difficulty of making your decision on what siding to use is easier for you. Be sure to call (734) 619-1271 for a free quote from Ann Arbor Remodeling Contractor. They can install your vinyl siding and answer any questions you may have that are not addressed here.