Replacing your home's windows with new replacement windows in Plymouth Michigan can be a fantastic way to increase your home's value, curb appeal and energy efficiency. But it will require a high upfront cost to get the reward. To get the highest return on your investment, and avoid paying too much money upfront, there are some things that you can do to help you save from the start. We'll share some tips and things you should look for when getting new windows installed in your Plymouth Michigan home.
Ways to Save Money on Replacement Windows in Plymouth Michigan
One of the best ways to make your home more energy efficient is to have new replacement windows installed. Depending on the age and efficiency of your home's current windows, this can have a huge impact on your energy bills. Not only that but it can help with the curb appeal of your home and overall appraisal of your home if you're considering a home equity loan. There are some things you can do to save money on the initial investment and get a better return over the years from your new home windows. Here are some of those features:
Don't Tackle the Entire Project at Once
The great thing about replacing your home windows with new replacement windows is that they can be done one at a time if you want. While only replacing a single window is less expensive it does give you time that you may need in order to get finances in line with the project. It's a good idea to break down the project into walls however. Mismatched windows can have a negative effect on curb appeal. So, if you're considering breaking the project down into phases, consider doing the front of the home, then the sides, and then the back.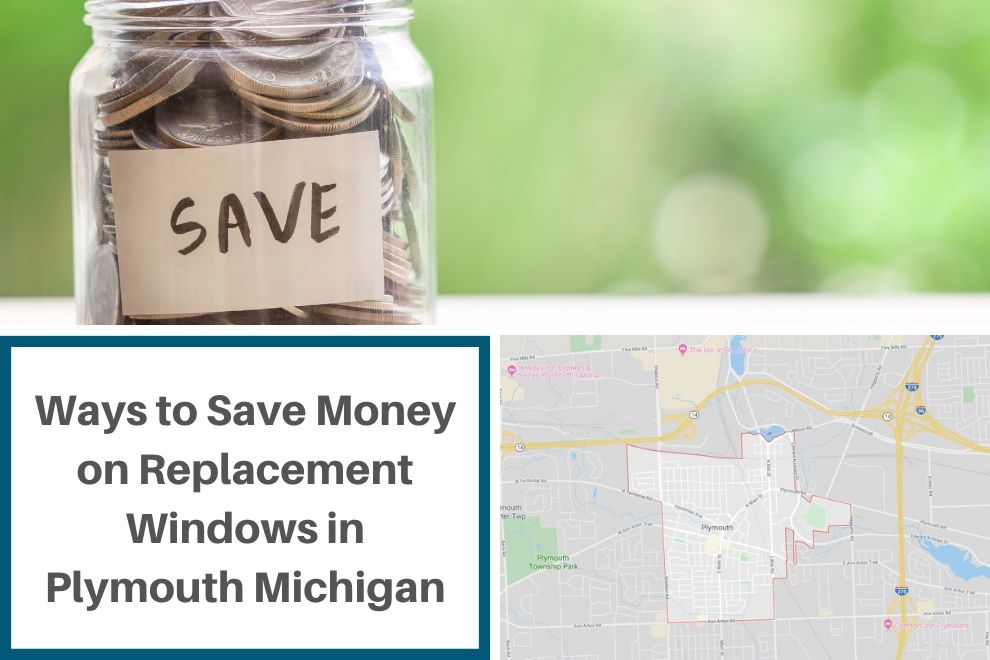 Stay with Similar Styles
While most homeowners would love a big bay or bow window in their home, it will cost you a lot of money. From the materials for the new window, to the construction needed to open up the wall to fit the new style, it will inevitably cost you much more money than you would spend staying with the style of window you already have. You can choose to switch from single hung, to double hung, and you can also consider changing materials. Vinyl frames are much more effective and durable than wood or aluminum, and you can also easily switch to double or triple panes of glass for a greater barrier. But to avoid going over budget, you should stay with windows that fit what you already have space for.
Avoid Customization
It can be very tempting to spend some extra money to get exactly what you want, but customization comes at a cost. This is because you are paying for both the materials, and the labor needed to put them together. Instead, you should look around for pre-made windows that will fit your needs. This way you are only buying the windows and paying for installation, with no extra costs attached. It also guarantees that the windows you pick out will come with uncomplicated warranties.
Get Several Estimates
You should never rely on the first bid you get to be the best price for the job. Instead you should always get at least three estimates. This allows you to see the high, low and middle price ranges you will get to choose from. It also allows you to get a better idea of what the average price of this kind of job will be in your area. The more quotes you get for your replacement windows, the more you are able to gauge the price range and find the right option for you.
One window contractor that you should consider for your window installation project is Home Pros Plymouth. They are fully licensed and qualified plus, they offer financing options so you can get the replacement windows installed and pay later. Call them today at 734-548-9911 to get a free quote on replacement windows for your home.
Don't Go with The Cheapest Options
While it can always be tempting to go with the cheapest option, cheap comes with its own cost. One of the biggest problems that comes with the cheapest options is that the quality is much lower and the lifespan is shorter. You don't want to sacrifice on durability and end up with problems down the road like repairs and premature replacement. You also don't want to go with a company that will do a poor job of installing your windows. This can cause lose of efficiency and a place for drafts and moisture to enter. When moisture gets in, it is very difficult to get it out without further damage like mold occurring.