If you are in need of new siding for your home, there are no shortages of options. From materials to colors, installation style and treatments, you can get creative with your home's exterior. But vinyl siding in Southgate Michigan is quickly becoming the top choice for homeowners because of its versatility and long lifespan. If you aren't sure if vinyl is the right material for your siding, it is important to look at all the benefits.
Why You Should Consider Vinyl Siding on your Southgate Michigan Home
Many people don't realize just how much vinyl siding can boost the appearance of their homes. But installing vinyl siding on a home can dramatically improve the exterior of the home. Not only that but it can also improve the energy efficiency of the home as well make the home safer. For the last few decades vinyl siding has become the go-to siding choice for many Michiganders because of it's durability and affordability as well.
While vinyl siding has been around for a few decades it hasn't stayed the same. The vinyl siding made today is much different than what it was just a few decades ago. Today, vinyl siding has built in insulation as well as UV protective coating to keep it from fading. Higher quality vinyl siding is also much thicker and can take much more of an impact. There are also other reasons why you should consider vinyl siding for your home. Here they are: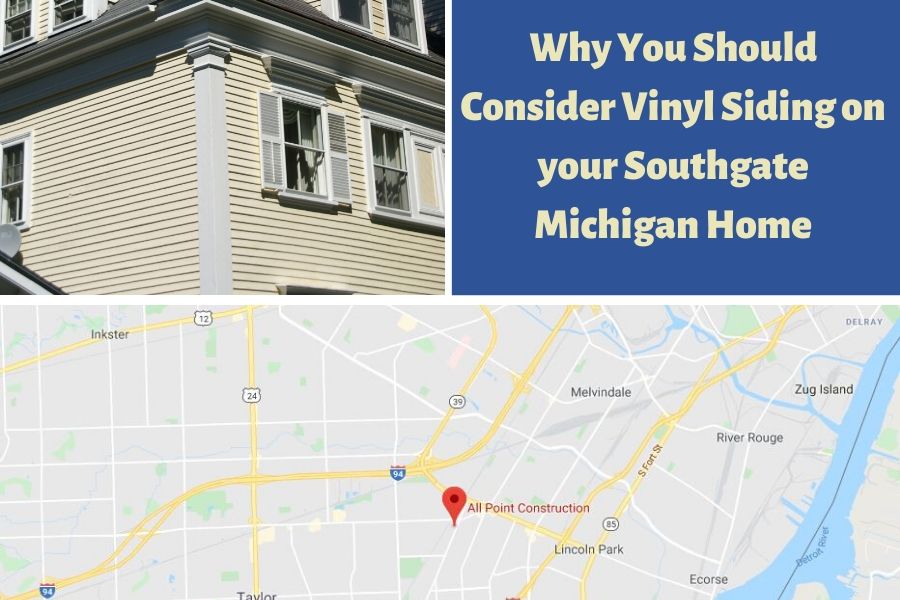 Highly Durable
Vinyl is a durable and non-porous material that has been tested in all kinds of environments. It will not rot or warp, and vinyl can withstand wind speeds up to 110 miles per hour. Vinyl can also better withstand moisture than wood, and provide an easier installation.
Low Maintenance
Unlike other siding materials that need to be cleaned, treated, and repainted, vinyl requires almost no maintenance at all. You can simply hose it down when you notice any kind of dirt or debris on your siding. If you want to, you can also use a detergents and soft brushes for a deeper clean. Vinyl also never needs to be repainted because the color is baked into the design, though you can paint it if you like.
Easy Repairs
If any damage does occur, you can easily repair it by removing the panel that is damaged and replace it with a new one. This can instantly return your home's durability and avoid any further problems that a patch job might not fully fix. If you do want to cover the area while you are waiting for the replacement piece, you can fill the spot with caulking, or cover it with plastic to keep moisture and pests out.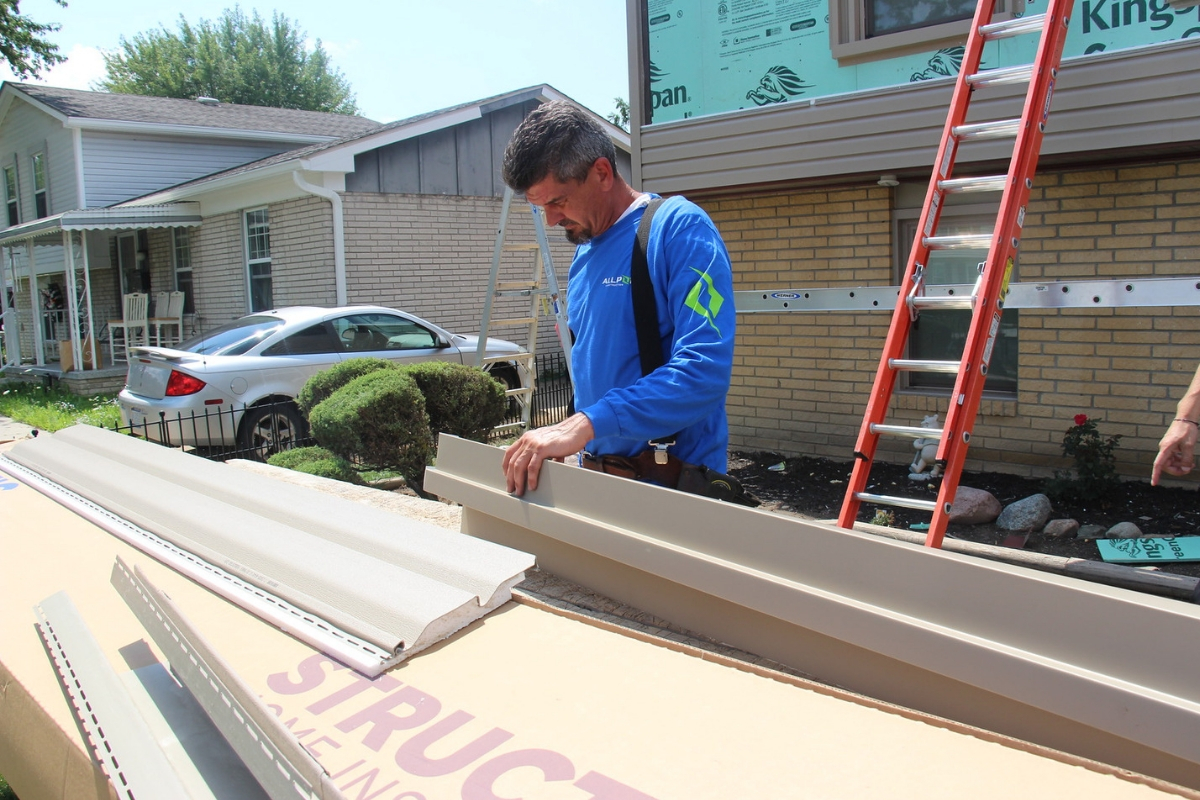 Lots of Aesthetic Options
Vinyl is hands down the most versatile siding material on the market. That is because colors are baked in, making it easy to get exactly the color you want. In addition to over 350 colors ready for you, you can also have your vinyl printed to look like another material. That means you can have wood, stone, brick or any other material's aesthetic, but without all the maintenance that comes along with them. You can also install vinyl siding horizontally, board and batten or shaker style.
More Energy Efficiency
The greater durability of vinyl will help provide more energy efficiency for your home. But if you want more than just an intact siding, you can also consider going with insulated vinyl. Insulated vinyl is much thicker, increasing durability, and creating a greater barrier between the interior and exterior of your home. That means saving more money every month on heating and cooling your home because the temperature is much more regulated.
Long Warranties
Vinyl siding manufacturers offer you a much longer warranty than almost any other siding materials. In fact, vinyl siding holds up so well than many companies offer lifetime warranties on their products. If you want a minimum of 25 years of protection, vinyl is the way to go.
Get a Quote on New Siding for Your Home
Vinyl siding is one of the most economical siding materials available. However, it's always best to talk with a siding contractor and get a quote. All Point Construction offers free estimates for siding installations in Southgate Michigan and the entire Downriver area. Call them today at 734-407-7110.