In this trying time many people are looking for ways to save money. And with many people at home during this pandemic it leaves a lot of time on their hands. For some home owners the thought of repairing the roof on their homes themselves seems legitimate, but there are some things you need to know before you do this. It is always advised that you hire a professional roofing company in Ypsilanti Michigan any time you need roof repairs. The risks of attempting a do it yourself roof repair may seem worth it if the roof leak is rather small but here are some things you should consider before attempting a DIY roof repair on your home.
Why You Should Not Attempt any Type of Do It Yourself Roof Repairs in Ypsilanti Michigan
When you have a roof leak on your home it is important to get it repaired right away. When you delay getting a roof repair on your home it can put your home at risk of water damage. Making sure the roof repair is done correctly is also important. Even if you think that you are a great handy man sometimes there are roof problems that are always best handled by professionals. Don't make the mistake of risking damage to your home when you attempt a roof repair yourself.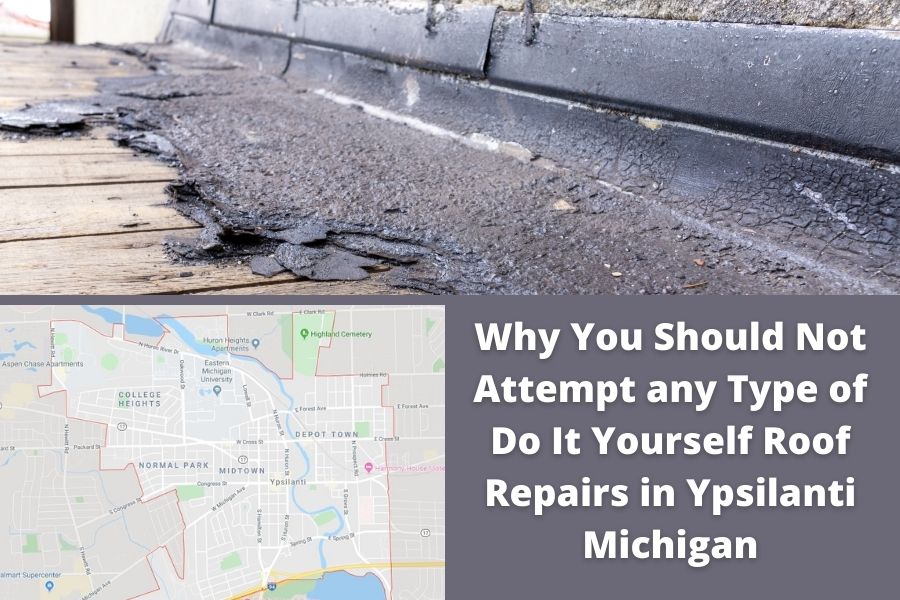 Risking Roof Repair on Your Home
Roofing materials made today are similar to older materials but they have specific requirements when installing them. For instance, most asphalt shingle roofing needs to be a specific temperature to properly seal. While you may be able install the roofing materials yourself it may not be done correctly. This means the roof may fail soon after the roof repair is done. While the roof repair may seem to be done right, it can put your home at more risk of water damage from a roof leak.
You May Void the Warranty on Your Entire Roof
Most roofing material manufacturers will offer a warranty on the roofing materials they sell. These warranties can last from just a few years to more than 40 years. However, when roof repairs or installation of new roofing is not done correctly that warranty may become void. This means that a small roof repair on your roof that is not done correctly can void the warranty on your entire roof. While this roof repair may seem to work it may not be done to manufacturers specifications and that can mean the warranty is void on the roof. It's simply not worth the risk of doing the roof repair yourself if you have any type of warranty on your existing roof.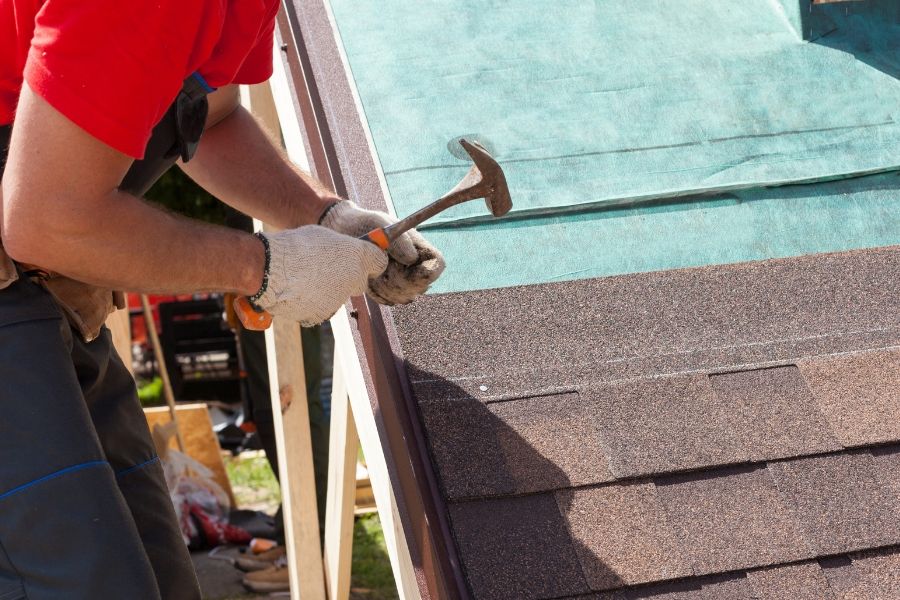 Overall Appearance of the Project Can Hurt Your Curb Appeal
The roof on your home has aesthetic value for your home and when it's repaired incorrectly it can stick out like a sore thumb. Imagine having a spot on your roof that is fully noticable and sticking out like a sore thumb. How much of an impact do you think this will have on your home's value? The curb appeal of you home will go down dramatically if you have a single shingle on your home that looks a bit off-color than the rest of the roof.
Not Realizing Permits and Inspections
Depending on where you live you may need to have specific permits in order to replace or even repair the roof. You may also need to have the roof repair inspected in some cases. Hiring a professional roofing company to make the roof repairs on your home they will be more versed in what is needed in order to carry out the roof repair correctly.
Always Hire a Professional Roofer
One of the biggest risks of doing a roofing project yourself is that you fall from the roof and become injured. During winter the risks of falling from the roof are much higher due to the colder weather. Even experienced roofers fall from the roof in accidents from time to time. It is best not to take that risk. Always call a qualified roofing contractor such as Ypsilanti Roofing Company any time you need roof repairs done on your home. Get a free quote from Ypsilanti Roofing Company by calling (734) 291-0165.